Undergraduate Study
Experiential Learning
Apply What You Learn
Experiential learning is about students applying their knowledge and conceptual understanding to real-world problems and authentic situations. The classroom, internships, undergraduate and community-based research, service learning, and study abroad can all serve as settings for experiential learning and can be powerful in deepening knowledge in context, developing skills, and supporting new understandings of people, communities, and issues.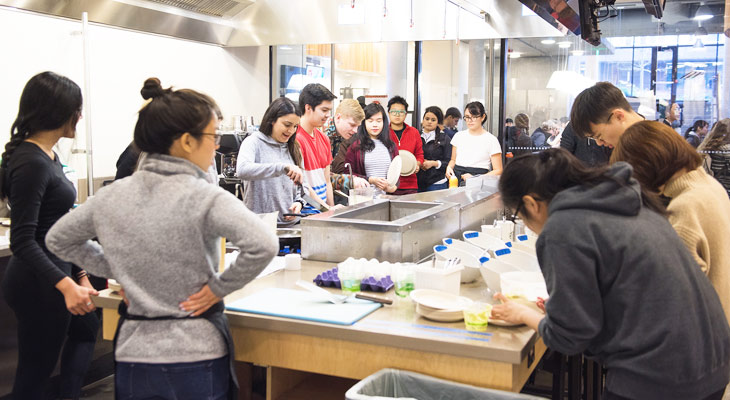 Strengthen Self-Awareness
Experiential learning involves reflection on how the experience extends and differs from what students have learned in courses and what they have previously understood. Reflecting on new experiences helps to strengthen self-awareness and identify interests.
Food Systems, Nutrition, and Health majors are encouraged to engage in experiential learning and structured experiences that earn academic credit, which may apply toward elective credit. Consult advising for more information.
Explore