Undergraduate Study
Food Systems, Nutrition, and Health Major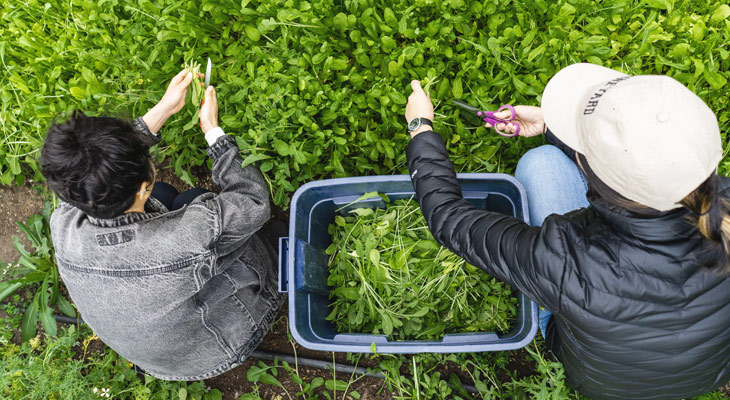 The Bachelor of Arts with a major in Food Systems, Nutrition, and Health explores the complex intersections and relationships among food, culture, economics, the environment, justice, labor, policy, and population health. Many of the world's widespread health challenges are consequences of broken food systems. You'll study these systems and their impacts on nutrition and health outcomes.
Highlights
Bachelor of Arts. A liberal arts degree provides intellectual and practical skills like inquiry, analysis, communication, critical thinking, and problem-solving, all of which are valuable in today's marketplace.
Interdisciplinary coursework. Courses you'll take cover a broad range of areas across campus, while in the food systems core, you'll dig deep into nutrition and all facets of food systems.
Experiential Learning. You'll complete a capstone, which is an opportunity to explore solutions to real-world issues in partnership with a community-based organization.
Top-ranked School of Public Health. As a major in an accredited School of Public Health, you'll be introduced to public health.
Explore