About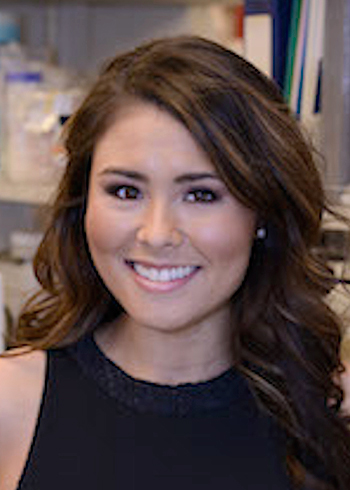 Why did you choose UW?
I loved how the University of Washington Nutritional Sciences Program was housed within the School of Public Health. Choosing a program that took into account that nutrition and health is multi-faceted and is influenced by a myriad of factors was important to me. It was appealing that the program had a coordinated RDN program that provided the opportunity for me to seamlessly pursue a graduate degree and take the necessary steps to becoming a registered dietitian simultaneously. UW is also one of the top research institutions in the country and has key partnerships with faculty at multiple world-renowned research institutions such as Fred Hutch.
What excites you about nutrition?
Food is essential to life. It is a basic human need. What shapes how we meet that need is what interests me most. What factors influence what we eat, how often we eat, where we eat, who we eat with, and our relationship with food? Food represents so much more than just some chemical reactions in our bodies to provide energy. Rather, food is a representation of who we are and who we want to be.
What inspired you to pursue a PhD in Nutritional Science?
I chose to pursue a PhD because I wanted to have the opportunity to spend time cultivating the skills necessary to contribute to the field as an independent nutrition researcher. There are so many questions that remain unanswered and I want to play a part in the discovery.
Tell us about your research at Fred Hutch.
Under the mentorship of Dr. Mario Kratz, I worked on a randomized dietary intervention trial that looked at the relationship between dairy fat consumption and metabolic health outcomes. In this study, participants with metabolic syndrome were randomized to a diet with limited dairy, or diets containing 3.3 servings of low-fat or full-fat dairy products per day for 3 months. At the end of the trial, we looked at outcome variables that assessed glucose tolerance and its determinants, energy homeostasis, and cardiovascular disease risk factors. We are currently compiling the results into multiple publishable papers.
View Schmidt's poster presentation on their project findings: The Impact of Low-fat and Full-fat Dairy Consumption on Glucose Homeostatis
How do you anticipate this study will help improve public health nutrition?
Dairy is often considered part of a healthy diet and is included as an important part of dietary guidelines around the world. This includes the 2015 Dietary Guidelines for Americans, which currently recommends consuming three servings of non-fat or low-fat dairy per day. However, recent evidence has begun to challenge the hypothesis that consuming full-fat dairy foods increases the risk for chronic disease. Our study helps us to better understand the impact of dairy and dairy fat consumption on classic chronic disease risk factors. Therefore, our study has important public policy implications, as dietary guidelines are being reviewed and revised.
What area of nutrition do you envision pursuing after completing your degree?
Eventually I would like to work my way up to a university faculty position, mentoring graduate students and leading my own research projects. I can see myself moving more into women's health research, as this is an area I have become more passionate about during my internship rotations.
Are there specific questions relating to women's health you hope to answer or study after completing your doctoral research?
There are many women's health issues that I would love to have the opportunity to address in future work. One topic that particularly interests me is food and fertility, using nutrition therapy to help women start a family. I am also interested in the intersection between maternal and child health.
What are your plans now that you have graduated?
I am currently pursuing post-doctoral training opportunities.
How would you describe your experience in the program?
Through my time at UW, I have gained a greater understanding of how the social-ecological model shapes nutrition and health. This has broadened my world view and challenged me to think differently about my own relationship with food and my body. The program also provided the space for me to explore a variety of nutrition topics and cultivate the skills I needed to confidently move into the work force.
Tell us a few fun facts about yourself.
I had two children while working towards my PhD and RDN.
I was Miss Washington USA 2016
What do you like to do for fun in Seattle?
One of my favorite things to do is walk around Green Lake with my family and stop at Spuds for some fish and chips.
What advice would you give a student considering the UW Nutritional Sciences Program?
Get out there in your community and volunteer in any space where you can work with food, the food environment, or with people eating. These experiences will help provide context for many of the concepts learned in class. Also, read as much about nutrition as you can. This isn't to say pick up a million textbooks. Rather, read the news articles, nutrition blogs, and the nutrition books on the New York Times Best Sellers list. This will give you a better understanding of the food culture we all live in and how it might impact our dietary choices and our relationship with food.
---
Interested in studying nutrition as a graduate student? Explore our graduate study and RDN training offerings in the Nutritional Sciences Program.