Graduate Study
Master of Science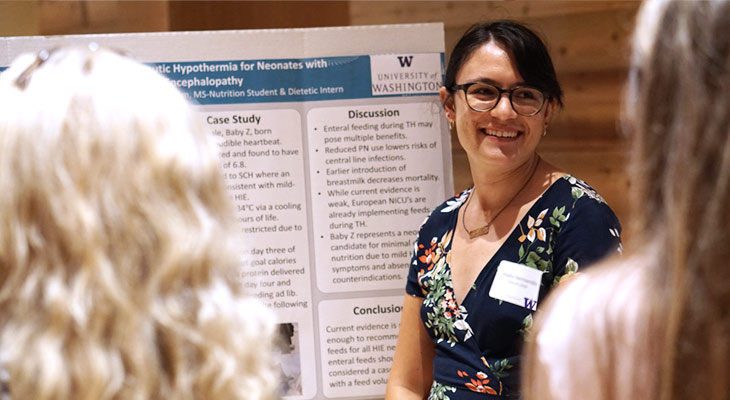 The Master of Science (MS) in Nutritional Sciences provides students with an advanced understanding of human nutrition with applications in both research and community settings.
Highlights
Earn an MS while completing RDN training.  At UW, apply to both MS and RDN training programs and complete a cohesive curriculum that integrates degree requirements, coursework and internship required to become an Registered Dietitian Nutritionist.
Interdisciplinary Curriculum.  MS curriculum involves biostatistics, epidemiology, and nutritional sciences coursework and culminates in a capstone project or thesis.
Faculty. Work with our core, interdisciplinary, and clinical faculty who are recognized as national and international experts in the areas of epidemiology, food systems, health policy, program planning and evaluation, dietetics, and public health nutrition.
Top-ranked School of Public Health. The program's location within an accredited School of Public Health lends a systems perspective to our curriculum and teaching philosophy and supports strong linkages with state and local public health agencies and programs.
Explore