Our Work
Examining the Impact of the COVID-19 Pandemic on Food Systems, Food Security, and Food Access in Washington State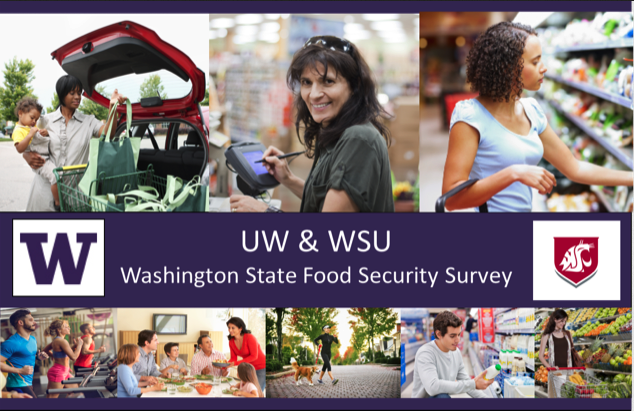 The COVID-19 pandemic has disrupted multiple components of the food system, affecting the food supply and greatly reducing consumer purchasing power. Food production, processing, and delivery systems are experiencing instability. There is an unprecedented need for unemployment benefits, public assistance programs, and food from local food banks. Food systems are changing, perhaps forever, and the consequences on diets, health, and well-being of US households remain to be assessed. Moreover, local, state, and federal measures to mitigate the dietary and health consequences of COVID-19 lack geo-located and granular data to aid in decision-making.
The online survey will assess recent changes experienced by households in food access pathways, the types of foods acquired, their nutritional value and their price. We also propose to assess food insecurity and economic well-being, with an emphasis on lower-income households.
Using the survey data, we will make and map estimates of prevalence of measures and compare the responses to pre-pandemic estimates, and we will explore differences in measures by relevant characteristics and location. The study will provide insights to Washington State agencies trying to respond to rapid-scale alterations in the food system and in food demand, inform Washington State efforts currently under way and led by WSU that are measuring and mapping food bank system needs by County, and be used to model food systems resilience and preparedness for future pandemics, disaster events and large-scale shocks.