Nutritional Sciences Program
NSP
---
March 27, 2023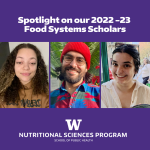 Congratulations to University of Washington students who have received scholarships for the 2022-23 academic year, funded from the Food Systems, Nutrition and Health Major Fund. This fund was established by dedicated alumni and friends of the Nutritional Sciences Program to support the Food Systems Major. This year's outstanding scholarship recipients were selected for their excellent…
---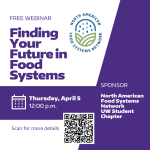 Save the date of April 5, 2023 to attend a webinar hosted by the North American Food Systems Network (NAFSN) UW Student Chapter in collaboration with NAFSN, the national professional development association for people working together to promote resilient local and regional food systems in the advancement of equity and healthful food access for all. …
---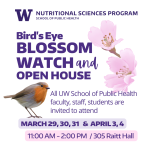 The University of Washington Nutritional Sciences Program will host an open house during the first few weeks of spring quarter 2023, welcoming faculty, staff, and students from the School of Public Health to drop by for refreshments, connecting with colleagues, and for an amazing view of the blossoming cherry trees on the Quad from the…
---
March 13, 2023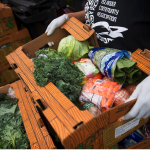 The state of food insecurity in Washington state, as changes in federal law that will end $95 million a month in food assistance. Recently published new data from a UW and WSU survey highlights that food insecurity was highest in households made up of people of color, families with children, and among renters.
---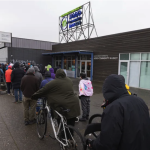 Editorial featured in Seattle Times highlights legislative House bill 1784 which provides aencies charged with making sure those who are food insecure are asking the state for an emergency infusion of $28 million to help increase inventories at food banks and other agencies purchasing food and supplies, help manage storage facilities, food delivery and logistics,…
---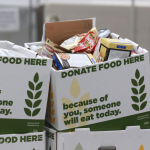 UW associate professor Jennifer Otten was interviewed in this video and article from KOMO News about the recent results from the WAFOOD survey the impacts on low income households, particularly those with children. How Washingtonians are copying with food and fuel costs is highlighted.
---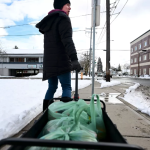 Dr. Marie Spiker is quoted in this article which highlights the increasing costs of groceries and cuts to the Supplemental Nutrition Food Assistance Program (SNAP), and the most recent data from the WAFOOD survey conducted by UW and WSU in December 2022 – January 2023.
---
March 8, 2023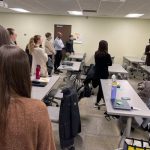 March is National Nutrition Month and the theme for 2023 is "Fuel for the Future," an invitation by the Academy of Nutrition and Dietetics (AND) encouraging each of us to eat with sustainability in mind. This means choosing foods that are tasty, nourishing, and foods that also protect the environment. So, what should be on…
---
March 1, 2023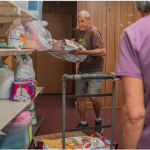 Story highlights WAFOOD research published in 2023 which finds almost half of responding households reported experiencing food insecurity in the past month — with the highest occurrences among BIPOC respondents, households with children and renters. Meanwhile, the overall reliance on food assistance programs and food banks remained high.
---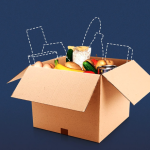 Story highlighting how pandemic food aid is ending nationwide, and this change in the federal law means more than half a million households in Washington will lose a total of about $95 million a month in food assistance even as food and fuel costs remain high or increase. Data cited in the article was recently…
---
Next page