Nutritional Sciences Program
CPHN
---
December 8, 2020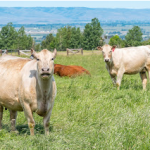 How the UW, WSU is joining with the Washington Department of Agriculture to study how the COVID-19 pandemic has impacted Washington's farms and ranches and those working in agriculture and learn how they have been weathering this deadly pandemic.
---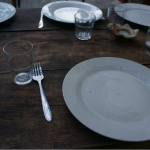 How UW, WSU, and Tacoma Community College researchers, along with input from partners in Washington State local, county, and state government, are understanding the impacts of COVID-19 on food insecurity and access in our state.
---
November 25, 2020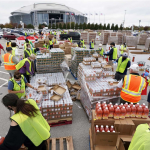 Findings from a study conducted by a research team from UW, WSU, and Tacoma Community College studied how the COVID-19 pandemic impacted economic and food security in Washington State are highlighted in this story from the Seattle P-I.
---
October 8, 2020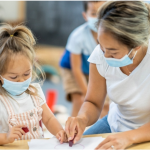 This story highlights research by Jennifer Otten that highlights the deep crisis ECCE providers and teachers face and how low wages force many to the brink of poverty. Many lack access to health insurance or paid sick or family leave.
---
Dependable child care is critical for healthy development—and for the nation to return to work. However, costs are often unaffordable even while many child-care workers are not making a living wage. Ultimately, the entire nation faces the consequences of a system in crisis.
---
October 7, 2020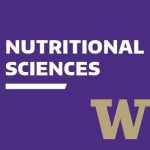 The University of Washington and Washington State University are embarking together on a project to strengthen and transform food systems education in Washington State. The two institutions have been jointly awarded a Higher Education Challenge planning grant by the National Institute of Food and Agriculture (NIFA), an agency of the U.S. Department of Agriculture (USDA)….
---
September 24, 2020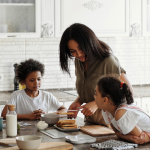 Food insecurity has spiked post Covid-19, affecting an estimated 30% of households in WA State and bringing many pre-existing social inequities to light. Highest rates were observed among households below the poverty line (58%), with some college education or less (44%), and for persons of color (42%).  Households with children were also affected. Of the…
---
September 15, 2020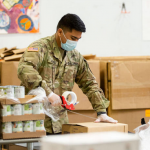 Since the onset of the pandemic, food insecurity rates have more than doubled in WA state, according to UW Nutritional Sciences and Center for Public Health Nutrition Center researchers who comment on the recently compiled the results from their first round of a statewide survey.
---
August 28, 2020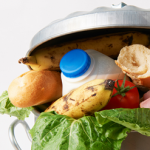 Jennifer Otten, associate professor in the UW Nutritional Sciences Program co-authored this new report which identifies recommendations for reducing consumer food waste at a national level.
---
August 19, 2020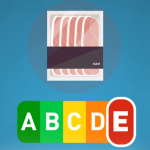 Adam Drewnowski comments on new food labeling proposed as a component of the ambitious European Green Deal.
---
Previous page
Next page