Nutritional Sciences Program
CPHN
---
January 9, 2022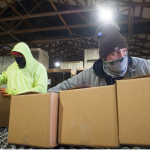 UW researchers published a study commissioned by the state Department of Agriculture that focused on the resiliency of the state's food system during the pandemic, and the adaptations made by the system.
---
December 14, 2021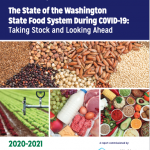 A UW study commissioned by the Washington State Department of Agriculture (WSDA) by researchers in the Center for Public Health Nutrition in the UW School of Public Health demonstrates how the COVID-19 pandemic affected access to food in Washington, in the areas of both food production and food assistance, and how the state can learn…
---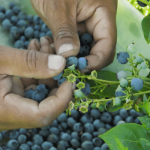 New UW study commissioned by the Washington State Department of Agriculture shows the pandemic's strain on Washington's food access and food production systems. This DEOHS blog post highlights the team's findings.
---
December 7, 2021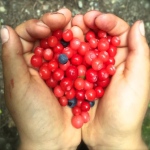 Project finds barriers to traditional foods access and major disparities in food insecurity among Washington state tribal communities during the COVID-19 pandemic A recent survey of American Indian/Alaska Native (AI/AN) individuals sheds further light on the disparate impacts of the COVID-19 pandemic among Washington State tribal communities. The project, the WA Tribal Food Survey (WATRIBAL),…
---
December 2, 2021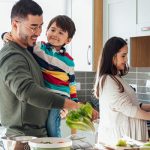 As the COVID-19 pandemic created economic hardship and food insecurity for many families, a key governmental program for nutritional support pivoted to offer remote services and more flexible food options. As a result, participation and satisfaction with the program grew, according to findings from a new study by University of Washington researchers and the program,…
---
October 28, 2021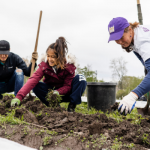 A new Food Systems at UW website has been launched to provide a central resource hub of people, organizations, and educational opportunities related to food systems at UW. The website was initiated by the UW Food Systems Education and Research Network, and this network aims to: Bring together UW experts from multiple disciplines to address…
---
September 8, 2021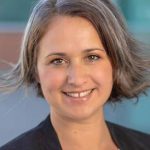 Alissa Bilfield received her PhD in Public Health from Tulane University, her Master of Science in Environment and Development from the London School of Economics and her Bachelor of Arts in Political Science from Vanderbilt University. She is a faculty member in Nutritional Sciences Program and the Department of Environmental and Occupational Health Sciences in…
---
September 1, 2021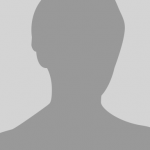 ---
July 15, 2021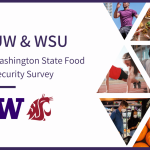 A third wave of the WAFOOD Survey is now active, and asks all Washington State residents over the age of 18 to provide information on their household food access, economic security, and emotional well-being during the COVID-19 pandemic. Earlier findings gathered in June and July 2020, found that 30% of WA households were food insecure,…
---
June 27, 2021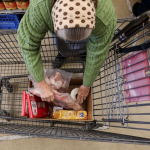 Food bank staff and public health officials predict it will take households several years to recover from food insecurity made worse by the economic instability of the pandemic. Ongoing research led by the UW Center for Public Health Nutrition in partnership with Washington State University and Tacoma Community College is highlighted.
---
Previous page
Next page