Resources
Presentation: WA Farm COVID-19 Survey Early Results Examining 2020 & Planning for 2021
This presentation was given to Washington State food producers, distributors, restaurants, and retailers at the Farm to Table Trade Meeting held February 23, 2021.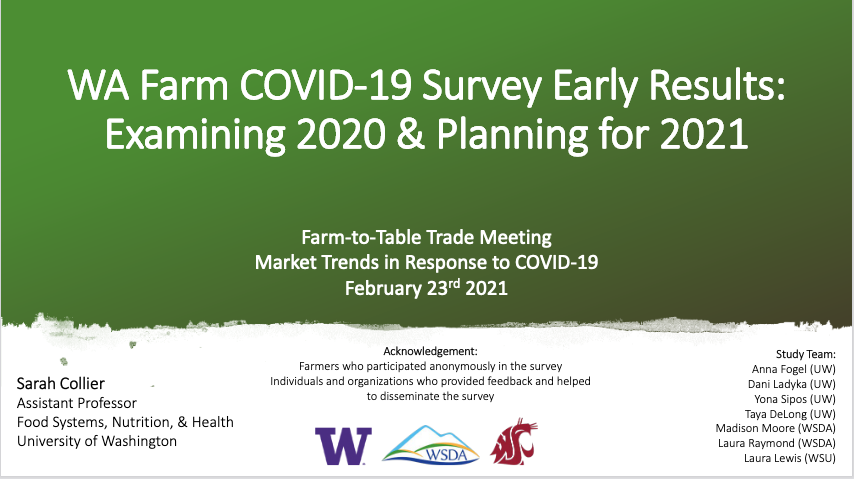 Explore More: Find other reports and published materials related to the WA Farm project.
Materials
---
Publication Date: March 22, 2021
Author(s): Sarah M. Collier is an Assistant Professor in Nutritional Sciences and DEOHS at UWSPH.
Resource Type(s): Presentations
Research Area(s): Food Systems & Nutrition