Resources
Presentation: Insights from the Washington Food Security During COVID19 Survey
This presentation was given to Washington State food producers, distributors, restaurants, and retailers at the Farm to Table Trade Meeting held February 23, 2021.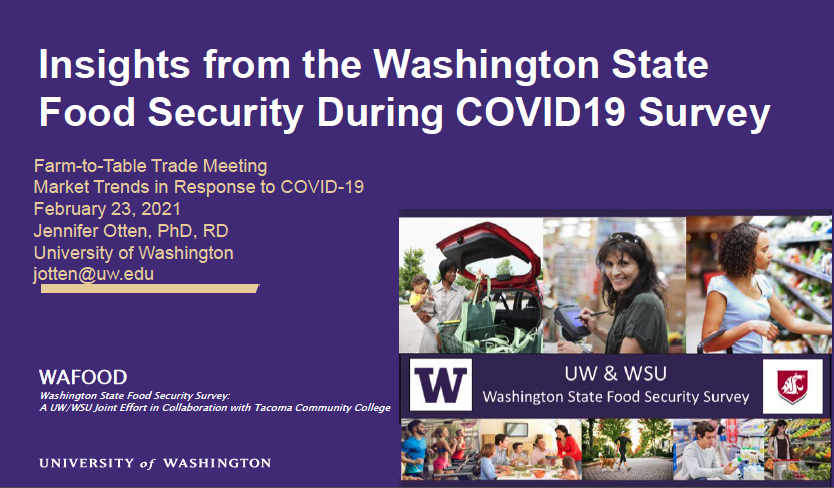 Explore More: Find other briefs and reports related to the WAFOOD project.
Materials
---
Publication Date: February 24, 2021
Author(s): Jennifer J. Otten is the Food Systems Director and an Associate Professor in Nutritional Sciences and Environmental and Occupational Health Sciences (DEOHS) at UWSPH.
Resource Type(s): Presentations