Resources
Healthy Kids, Healthy Future: Breastfeeding Support (Available in English and Spanish)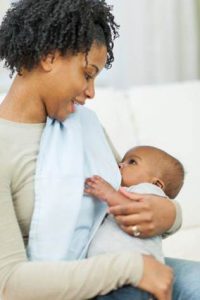 Healthy Kids, Healthy Future: Breastfeeding Support is a free online training course developed and maintained by state-approved trainers* at the University of Washington Center for Public Health Nutrition.
Previously known as Let's Move! Child Care: Breastfeeding Support, this course provides information for early childhood professionals about the benefits of supporting breastfeeding moms and babies.
The material in this training was adapted from the national Healthy Kids, Healthy Future trainings on breastfeeding and the Washington Administrative Code (WACs).
Training Site Access
To access this course and all trainings in the series, create a free account on the Nourished and Active in Early Learning Trainings website. You will sign up once and use the same account for all courses.
This training is a newly updated version of our Let's Move Child Care! Breastfeeding Support training created in 2015. The updated version includes more recent statistics, new videos and resources, information from updated WACs, and new features like discussion boards, resource pages, and automated Completion Certificates.
STARS* Credits
One (1) STARS continuing education hour in Health, Safety & Nutrition can be earned by completed the Healthy Kids, Healthy Future: Breastfeeding Support online training. The training should take about 1 hour to complete.
Cost
This online training is FREE thanks to support from the Centers for Disease Control and Prevention (CDC) and the Washington State Department of Health.
Contact
Contact us at ecetrain@uw.edu with questions about this training.
---
Note
*The Washington State Department of Children, Youth, and Families (DCYF) manages the State Training and Registry System (STARS) through the Managed Education and Registry Information Tool (MERIT). STARS trainings provide state accredited continuing education hours for early learning providers. MERIT is an online professional development tool to find and track STARS training hours.
---
Publication Date: July 3, 2020
Author(s): Tori Bradford
Resource Type(s): Trainings
Research Area(s): Early Care & Education