Nutritional Sciences Program
Research & Practice
---
June 27, 2023
The purpose of this research was to examine seaweed/kelp from indigenous and food systems, nutrition, and health perspectives. Interviews and academic research were evaluated to give context to seaweed's importance in ecosystem and soil health, sustainability, local food systems, and dietetics.
---
June 26, 2023
The purpose of this internship was to investigate the bidirectional relationship between nutritional and oral health by critically examining information gained through clinical observations, the results of patient dietary interviews, and access to patient demographic data. Community Partner: Bellevue Dental Oasis
---
This research explores and evaluates the relationship between college students' current level of intuitive eating and their parents' or primary caregivers' feeding style during the students' adolescence.
---
Collected and recorded 2023 data from all 50 U.S. states to compare SNAP policy choices from past USDA data. This will show state-level trends, eligibility criteria, and participant requirements.
---
June 13, 2023
Worked with Parent-Child Health Programs to design, conduct, and analyze semi-structured, qualitative interviews with clients of the First Steps and WIC program. Conducted 27 interviews across six different WIC/First Steps clinic locations in King County, did a thematic analysis of the transcripts to highlight key themes, and presented recommendations to Public Health Seattle King County…
---
June 12, 2023
Assessed and evaluated student participation in and feedback of an Interprofessional Practice Education (IPE) event with UW graduate students from the Graduate Coordinated Program in Dietetics and School of Pharmacy. Community Partners: UW Graduate Coordinated Program in Dietetics and UW School of Pharmacy
---
Completed a needs assessment of the program to learn how it could be more equitable for family participants. Provided an enhanced Celiac Program resource guide and updated patient enrollment listing, prepared a comparison map revealing mismatches in resources and patient location, designed a patient needs survey, and gave a final presentation to program staff with…
---
Assessed both the health and nutrition knowledge and the training on nutrition to Latina/o parents of students in El Centro de la Raza's Elementary School Program. The aim of this project is to strengthen a) the skill of developing effective assessment tools to gather diet and nutrition data, b) the ability to communicate audience-appropriate health…
---
February 23, 2023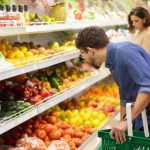 Affording food is such a challenge in Washington state that residents who experience food insecurity say their grocery bills are their biggest source of financial stress, more so than paying for rent or utilities. That's one of the findings of a food survey of Washington residents from December 2022 to January 2023, run by researchers…
---
October 17, 2022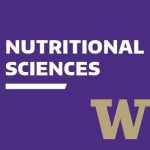 Researchers from the University of Washington School of Public Health (UW SPH), together with collaborators from the Washington State University (WSU) Food Systems program, the University of Minnesota Institute on the Environment, and the Washington D.C.-based Agriculture & Food Systems Institute, are embarking on a multi-year interdisciplinary effort investigating the intersection of animal agriculture, environmental sustainability,…
---
Next page