Nutritional Sciences Program
Food Systems
---
March 31, 2021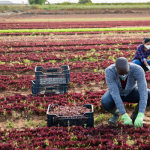 Nearly 60% of farms and ranches in Washington State have been negatively impacted by COVID-19 in 2020, and expect to make changes to adapt their businesses in 2021, according to a new report published by the University of Washington Center for Public Health Nutrition in collaboration with Washington State University and the Washington State Department…
---
December 8, 2020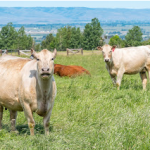 How the UW, WSU is joining with the Washington Department of Agriculture to study how the COVID-19 pandemic has impacted Washington's farms and ranches and those working in agriculture and learn how they have been weathering this deadly pandemic.
---
September 9, 2020
Assessment of existing Taiwanese Council of Agriculture protocols that support farmer subsidies following natural disasters and research into strategies to improve the quality of that support and overall agricultural work environment to attract younger people into farming.
---
September 4, 2020
In partnership with Washington Farmland Trust (formerly PCC Farmland Trust) and Farm to Farmer, creation and distribution of a survey to inventory and map available resources needed by farmers and landholders to keep farmland in production, protect natural resources, and reconnect local communities across the state of Washington.
---
In partnership with Viva Farms, production of educational outreach materials for farmers and consumers that increase awareness about services provided by native pollinators, research into successful native pollinator projects and certification/labeling, and apps or games that promote good practices.
---
In partnership with Tilth Alliance, creation of resources for immigrant seniors to find affordable, locally grown foods in their neighborhoods.
---
In partnership with the University District Food Bank, creation of a compelling case for developers to incorporate rooftop agriculture to extend access to local produce.
---
In partnership with City of Seattle Farm to Table Program and Nourishian for Life, production of an infographic and a one-pager examining the effect of industrial and local food systems on the environment and food workers, and the benefits of the Farm to Table program, to be used as educational tools for childcare staff at…
---
In partnership with King County Department of Natural Resources and Parks and Business Impact Northwest, research and analysis of partnerships and collaboration between nonprofits and public agencies from across the US that could serve as models to the development of the Food and Farm Business Research Support Center in our region.
---
In partnership with Washington Young Farmers Coalition, development of a survey of Washington farmers to understand the economic role of smallholder agriculture in Washington and the threats farms are facing with potential economic instability.
---
Next page