Nutritional Sciences Program
Food Security/Access
---
July 7, 2022
Managed food that is provided to the UW pantry from food service and redistribed in order to reduce waste.  Worked with pantry customers towards alleviating the stress of food insecurity by providing a safe space for them to depend on for resources to maintain health.
---
Gained experience in the nonprofit sector of food justice advocacy and policy work.  Evaluated current policy initiatives that directly impact food sovereignty and/or security and added to the research that empowers and supports partnering organizations, who represent farmworker communities and independent unions.
---
Worked in collaboration with the UW Farm and UW Food Pantry, to explore food from not only a field experience in organic farming, but also management and evaluating data to better understand food security and strengths and weaknesses of the food system.  This allowed application of conceptual, theoretical, and technical food systems concepts learned in…
---
January 5, 2022
The United Way of King County (UWKC) has been running a county-wide food bank delivery program since the start of the COVID-19 pandemic (March 2020). To provide the best and most efficient service UWKC partnered with the University of Washington Nutritional Sciences Program 2nd year graduate students for assistance with research on local and national…
---
This brief intends to answer the question: "What have food banks and community food programs nationally done to best address providing culturally relevant food?" Though significant efforts have been made to provide more culturally relevant food to communities in need, published and grey literature about actionable strategies to address this issue are scarce. This document…
---
The United Way of King County (UWKC) partnership with the DoorDash delivery program seeks to fill the gaps in regional food bank services during the Covid-19 pandemic, and better serve populations facing acute and/or chronic food insecurity. The purpose of this analysis, performed as a Capstone project for the University of Washington Nutritional Sciences MS…
---
The original research questions for this project are, "What is the relationship nationally between SNAP program users, and emergency food system users/clients? What are the characteristics of who uses each program, and how are they similar or different from one another?" United Way of King County (UWKC) seeks to answer these questions to inform their…
---
November 9, 2021
This study examines the relationship between household food insecurity (i.e., access to nutritionally adequate and safe food) and disordered eating behaviors (i.e., restriction, bingeing, insulin manipulation, etc.) among a sample of youth and young adults with youth-onset type 1 or type 2 diabetes.
---
June 15, 2021
---
December 8, 2020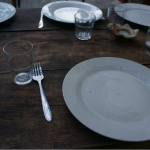 How UW, WSU, and Tacoma Community College researchers, along with input from partners in Washington State local, county, and state government, are understanding the impacts of COVID-19 on food insecurity and access in our state.
---
Next page