Nutritional Sciences Program
Master of Science
---
June 30, 2022
This capstone project involved a review of inappropriate and improper cases of nutrition support in gastrointestinal patients at University of Washington Medical Center – Montlake. This project was completed as part of NUTR 596: Nutrition Practice Capstone.
---
January 5, 2022
This brief intends to answer the question: "What have food banks and community food programs nationally done to best address providing culturally relevant food?" Though significant efforts have been made to provide more culturally relevant food to communities in need, published and grey literature about actionable strategies to address this issue are scarce. This document…
---
The United Way of King County (UWKC) partnership with the DoorDash delivery program seeks to fill the gaps in regional food bank services during the Covid-19 pandemic, and better serve populations facing acute and/or chronic food insecurity. The purpose of this analysis, performed as a Capstone project for the University of Washington Nutritional Sciences MS…
---
In this project, students worked with the United Way of King County (UWKC) to evaluate and assess its UWKC-DoorDash Program, a food delivery service which delivers healthy meals to families and helps relieve the rising food insecurity caused by the COVID-19 pandemic. The UWKC-DoorDash Program also helps address some of the long-standing challenges of the…
---
November 11, 2021
The purpose of this study was to qualitatively assess the impacts of the COVID-19 pandemic on directly marketing small farms in western Washington State, with a focus on farmers' experiences with resilience.
---
November 9, 2021
This study assesses the impact of an educational session on weight stigma among health profession students. The results of a pre- and post-session survey suggest a change in the level of empathy and awareness as it relates to body weight and health, and an understanding that body weight is not an appropriate indicator of health.
---
November 2, 2021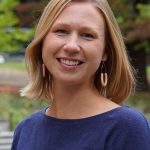 What influenced you to pursue a degree in nutritional sciences? I decided to pursue a Master of Science in Nutritional Sciences after realizing that I wanted a career change. Before pursuing my master's, I spent nearly a decade working for various food and beverage brands. My roles involved researching, designing, and marketing new products and…
---
September 3, 2021
---
August 19, 2021
---
---
Previous page
Next page