Nutritional Sciences Program
Master of Science
---
October 10, 2023
Intestinal failure from short bowel syndrome is a complex condition that impairs nutrient and fluid absorption. Without appropriate monitoring and treatment, it can result in significant morbidity, organ complications, decreased quality of life, and suppressed growth. Current evidence supports early total parenteral nutrition (TPN), enteral and oral feeds to reduce long-term TPN dependence, and medical…
---
Recent advancements in continuous glucose monitors have been beneficial in supporting diabetes medical nutrition therapy. These monitors provide clearer insights into post-prandial glucose response (PPGR) variability and relevant factors. Current research has shown that personalized nutrition plans are more effective in managing glycemic outcomes than generalized diets, especially when considering individual PPGR heterogeneity. Community Partners:…
---
This project assessed the inflammatory potential of patients' diets at a state hospital. The findings showed that their daily nutrient intake was inversely associated with a risk of depression and depressive symptoms, cognitive impairment, cardiovascular disease, and specific cancers.
---
August 14, 2023
A secondary analysis of the COcoa Supplement and Multivitamin Outcomes Study (COSMOS) Trial investigating the effects of cocoa extract supplementation on subjective mental health and incident late-life depression in older adults.
---
May 4, 2023
Drafted a simple document for Teen Feed volunteers and staff on how to talk with teens about food without communicating harm. Encourages client-facing workers to avoid labels, limit personal commentary, and to refrain from interfering with each individual's approach to "normal" eating.
---
Created a short document providing a list of healthy foods falling under the Dietary Guidelines for Americans, as well as example meals tailored to various dietary patterns (e.g., vegetarianism, veganism, gluten-free, etc.).
---
February 15, 2023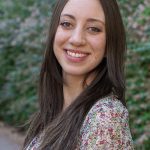 What influenced you to pursue a graduate degree in nutritional sciences? While studying clinical dietetics as an undergraduate in Guatemala, I gained experience while performing many different roles in a variety of clinical settings. These experiences enabled me to discover many aspects of the field, and really narrow my interests and determine my goals as…
---
October 17, 2022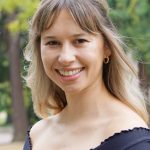 What influenced you to pursue a graduate degree in nutritional sciences? I decided to pursue a graduate degree in nutritional sciences to broaden access to nutrition for people living with diet-related chronic disease. Prior to entering grad school, I worked in the biotech industry both in research and investing in novel medicines to treat chronic…
---
October 3, 2022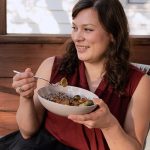 ALUMNI SPOTLIGHT Jeani Hunt-Gibbon graduated from the UW Master of Science program in 2019 and began working part-time at Newport Healthcare with teens with mental health and substance use disorders, while working on her private practice VeggieLush Nutrition.   After becoming a parent, she decided to focus on her practice, where she helps women and folks…
---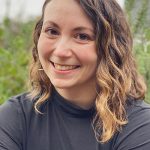 ALUMNI SPOTLIGHT What is a typical day like for you in your role with The Emily Program? As a program RD, I work with adult clients during their time in the Partial Hospitalization Program (PHP) level of care. A typical day might include being in meals with the current group of clients where I, along with a…
---
Next page