Nutritional Sciences Program
Food Systems Major
---
April 17, 2023
The project goal was to deepen student understanding of urban food production systems by creating a well-rounded minor program in Urban Agriculture and Food Systems at the University of Washington. The team worked to create a minor with longevity that would integrate culturally appropriate knowledge of urban agriculture, different from programs at other universities. Courses…
---
The UW Farm is a great resource for students across all disciplines at the University of Washington, yet there is a desperate need for funding and staffing to meet academic demand as presented in the Farm's strategic plan. To help streamline the process of getting in contact/being involved at the farm, the team created a…
---
This project aims to meet academic demand for urban farming demonstrated by students as presented in the UW Farm's strategic plan. The team delivered a UW Farm directory with university and local farm contacts, as well as a strategic plan for the creation of a webinar about social justice and urban farming. Community Partner: Josh…
---
March 30, 2023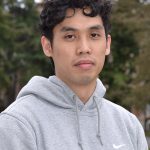 Tell us about your background and what brought you to UW?   I transferred from Highline College in Des Moines, Washington. UW had a lot of qualities that I was looking for in a four-year public university. The campus is extremely beautiful during spring when the cherry blossoms are in full bloom, and it is also…
---
October 26, 2022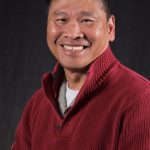 Tell us about your background and what brought you to UW? I graduated from Seattle Central College in 2020 and have been at UW since 2021. I've volunteered with the Seattle P-Patch Community Garden Program for many years helping to improve food access for my local community.   I felt strongly that attending UW to further…
---
August 25, 2022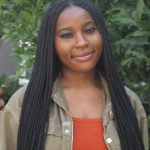 Tell us about your background and what brought you to UW? My name is IsabellaRose but everybody calls me Bella! I'm a first-gen college student and I moved from my hometown in Bellevue, WA to the UW Seattle campus in 2019. I've always known I wanted to be a part of the UW community and…
---
July 7, 2022
Analyzed data, designed menus, evaluated products, and solved problems together with nutritionists and economists related to real-world circumstances and challenges. This included designing and evaluating solutions.
---
Produced marketing content for a startup company related to their food product.  Observed how the complex components in the food system and the supply chain interacted with social and cultural interactions and their impacts on the dietary choices of the consumer.
---
Assisted in research working on developing antibodies against and allergens such as gluten and developing antibody assay kits to fight against pathogenesis of dysbiosis and low immune function.  Connected to real world challenges of supply chains.
---
Wrote weekly sections for a public newsletter discussing nutritional information, cultural relevance of foods, and recipes.  Used knowledge from the various food systems connected to the farm to evaluate and predict ways in which complex interactions of the food system influenced human health and nutrition.
---
Previous page
Next page