Nutritional Sciences Program
Food Systems Major
---
October 26, 2022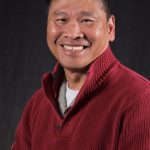 Tell us about your background and what brought you to UW? I graduated from Seattle Central College in 2020 and have been at UW since 2021. I've volunteered with the Seattle P-Patch Community Garden Program for many years helping to improve food access for my local community.   I felt strongly that attending UW to further…
---
August 25, 2022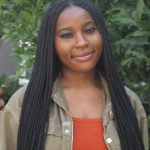 Tell us about your background and what brought you to UW? My name is IsabellaRose but everybody calls me Bella! I'm a first-gen college student and I moved from my hometown in Bellevue, WA to the UW Seattle campus in 2019. I've always known I wanted to be a part of the UW community and…
---
July 7, 2022
Analyzed data, designed menus, evaluated products, and solved problems together with nutritionists and economists related to real-world circumstances and challenges. This included designing and evaluating solutions.
---
Produced marketing content for a startup company related to their food product.  Observed how the complex components in the food system and the supply chain interacted with social and cultural interactions and their impacts on the dietary choices of the consumer.
---
Assisted in research working on developing antibodies against and allergens such as gluten and developing antibody assay kits to fight against pathogenesis of dysbiosis and low immune function.  Connected to real world challenges of supply chains.
---
Wrote weekly sections for a public newsletter discussing nutritional information, cultural relevance of foods, and recipes.  Used knowledge from the various food systems connected to the farm to evaluate and predict ways in which complex interactions of the food system influenced human health and nutrition.
---
Assisted in research being conducted between diet and PXE (pseudoxanthoma elasticum).  Offered participants information in various forms about dietary choices and helped them to make new meal plans.  This was achieved through the creation of clear and simple graphic materials that will be distributed to the participants to offer information about improved nutritional quality in…
---
Developed working relationships with community partners who received harvested food and gained more knowledge about planning, growing, and contributing to local food security.  Learned about the organizations system for distributing produce and utilized creative writing skills to help educate the public.
---
Managed food that is provided to the UW pantry from food service and redistribed in order to reduce waste.  Worked with pantry customers towards alleviating the stress of food insecurity by providing a safe space for them to depend on for resources to maintain health.
---
Gained experience in the nonprofit sector of food justice advocacy and policy work.  Evaluated current policy initiatives that directly impact food sovereignty and/or security and added to the research that empowers and supports partnering organizations, who represent farmworker communities and independent unions.
---
Next page