About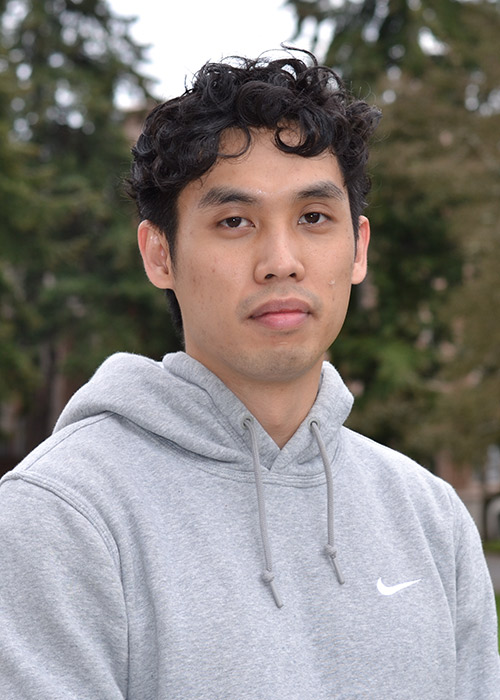 Tell us about your background and what brought you to UW?  
I transferred from Highline College in Des Moines, Washington. UW had a lot of qualities that I was looking for in a four-year public university. The campus is extremely beautiful during spring when the cherry blossoms are in full bloom, and it is also a very diverse campus so it's very interesting learning about different perspectives from students coming from across different parts of the world. In addition to this, after I visited Korea in the summer of 2017, Korean culture sparked my interest and had an influence in finding a school that would provide formal education in learning the Korean language and teaching me about the culture. Past alumni I've spoken to also informed me that the Korean courses offered at UW Seattle are excellent which led to my decision to apply to be a student here.
What influenced you to pursue the Food Systems, Nutrition, and Health Major?
In a past research project at Highline, I studied the diet quality of adolescents in school settings and how the school system has a huge impact on their food behaviors. In school meals we often see the constant exposure of ultra-processed foods such as square pizzas, chicken nuggets and French fries in school lunches. Adolescents eat two thirds of their meals at school and so the promotion of high calorie, low nutrient dense foods lead to preventable diet related diseases such as obesity that is prevalent in the United States. My future aspirations include becoming a registered dietitian, so learning about the current state of the U.S food system in my undergraduate studies will enrich my understanding of the socio-economic factors in addition to individual factors, that lead adults to negative health outcomes.
How has studying Food Systems at UW impacted your student experience?
Studying Food Systems has made me reflect on my individual activities and how I can reduce greenhouse gas emissions and food waste by being more environmentally conscious. Small decisions such as saving leftovers from restaurants instead of throwing them away maximize the input costs in making the food such as labor, energy, fertilizers used to make the food. Additionally, it makes me consider factors in food production that are often overlooked such as social equity and if agricultural workers earn fair wages and working conditions. This leads me to support companies that promote worker rights as well as animal welfare by purchasing organic labeled foods at grocery stores when possible.
Share a fun fact about yourself
I'm a huge fan of K-Pop and I'm in the process of learning the Hype Boy dance by New Jeans!
What do you like to do for fun outside of class?
Outside of school you can find me at the IMA working out or eating out at one of the restaurants on The Ave in the U-District and posting pictures of my food journey.
What advice would you give prospective students considering a major in Food Systems, Nutrition, and Health?
I would strongly advise students considering the Major to visit local food systems available to the public such as the P-Patches programs located across the greater Seattle area, food banks and urban farms. These initiatives aim to reduce food insecurity and provide educational opportunities for people to reestablish connections with food. When we know how food is produced, what stakeholders are involved in the process, then we can understand various aspects of the food system and choose where we can intervene and make a difference.