About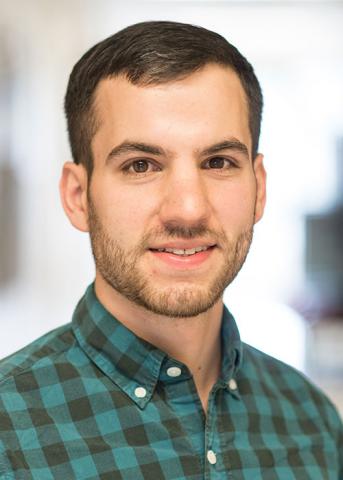 This profile was originally published in 2018. Learn more about what Sam is doing now in a more recent alumni spotlight published in 2022.
---
What motivates you about public health?
I like that public health promotes multi-disciplinary work and collaboration. I see this a lot at the School of Public Health, where people from engineering, fisheries, law and other fields have a chance to contribute to creating change at a population level. There are many opportunities to work with a variety of individuals across different = disciplines. I think diversity in work really promotes a new type of thinking and potential for unlocking novel solutions.
What were you doing before you came to the UW?
I was working as a research assistant for a primary care clinic at
Boston Children's Hospital and taking pre-requisites for my medical
school application. I thought I wanted to be a doctor. Among my many
projects, I was implementing a new protocol in the clinic to see how new
cholesterol guidelines (at the time) would impact screening and testing
rates. I later worked with the Global Pediatrics Program to pilot a new
digital curriculum for pediatric residents in Rwanda.
How did you get into nutrition?
Eventually, I started working for an obesity prevention clinic, also
at Boston Children's. We focused on questions like: What social and
economic barriers do patients face in leading healthier lives? And we
also provided patient care. This was when I started to align more with
the public health nutrition world. It was a way for me to combine my
interests in global health and preventive medicine.
Why the Graduate Coordinated Program in Dietetics (GCPD)?
It provides a unique training opportunity that allows graduates of
the program to work both at an individual and a population level. I
think, in public health, sometimes we need to exist in both worlds.
And the UW?
The UW was a pretty clear choice. This was by far one of the better
programs I came across and the School of Public Health, in general, has a
long-standing commitment to research and innovation. What further drove
it home for me is that SPH doesn't just stop at research, we carry it
through and implement it in public health practice. Access to the
outdoors also made the decision a little easier.
What aspect of public health nutrition are you most interested in?
The food environment – referring to the physical, economic,
political, socio-cultural context in which people interact with the food
system. One thing we see in public health nutrition, for far too many
people, is that the food environment is working against them. When we
see from population-level data that food is the No. 1 contributor to
poor health in the U.S., it's not so much a reflection on individual
choice. It's a reflection on how the food environment makes unhealthy
dietary choices the default choice.
Also, for a select few, being able to make healthy changes — to
engage in a healthier lifestyle or healthier dietary patterns — is a
privilege. Unfortunately, we do not acknowledge that enough. By focusing
on the food environment, we can redefine it so that all of us have the
ability to live healthier lives.
Are you doing any research?
I'm working with Dr. Jesse Jones-Smith to understand the role
marketing plays in influencing people's dietary choices. We're also
looking to see how sugar sweetened beverage marketing differs by
neighborhood and how this factors into consumption patterns. We do this
by looking at the types of marketing in grocery stores, fast food
restaurants and convenience stores, as well as how they vary by
demographics, education, median household income and car ownership.
Marketing has the potential to be a big target for public health
interventions.
Do you have any other jobs?
I'm a Teaching Assistant (TA) for Drs. Adam Drewnowski and Vanessa
Oddo's Nutrition 303 class. It's a wonderful opportunity that grad
students in nutritional sciences can take advantage of. One of the best
aspects of being a TA, on top of working with students, is that you're
learning a great deal more about public health nutrition.
Also, every once in a while, I'll work with pediatric residents
(virtually) at the University of Rwanda around qualitative research.
What are your future goals?
In an ideal world, I'd blend three major components: research, education and clinical work. Through our program, once we graduate, we are able to work clinically as dietitians. However, I'm interested in nutritional epidemiology — driving research and policy change. I may want to pursue a PhD in nutritional epidemiology or a related field.
What sort of things do you like to do for fun?
I've been exploring the outdoor scene.My wife and I try to get in as
many hikes as we can on weekends. I'm also an avid climber, and spend
what little free time I do have at Vertical World.
Interested in studying nutrition as a graduate student? Explore our graduate study and RDN training options in the Nutritional Sciences Program.