About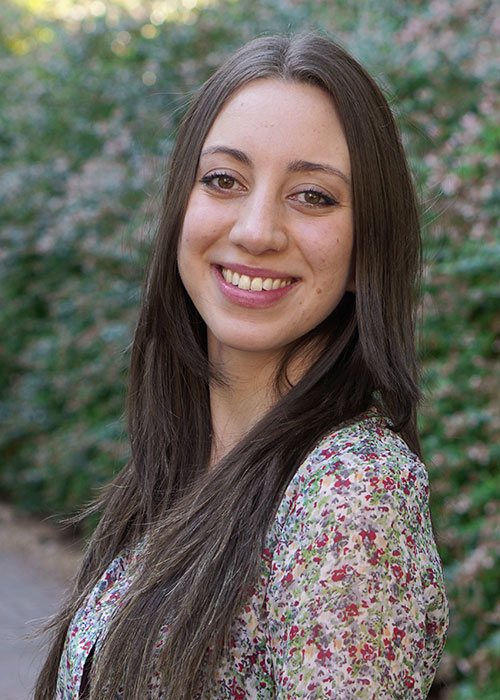 What influenced you to pursue a graduate degree in nutritional sciences?
While studying clinical dietetics as an undergraduate in Guatemala, I gained experience while performing many different roles in a variety of clinical settings. These experiences enabled me to discover many aspects of the field, and really narrow my interests and determine my goals as dietitian. When choosing to pursue a graduate degree, I looked long and wide for a program that aligned with my professional goals, which is to positively contribute to people's lives at the individual level working as a clinical dietitian.
Why did you choose to attend UW?
The Master of Science and RDN training program at UW was a perfect fit for me for a number of reasons. One main reason being that it incorporated the best of both worlds: a deep dive into medical nutritional therapy with courses centered around chronic and acute care, while at the same time delivering a strong background in public health. A huge asset that I saw in the program and main reason I chose UW, is the affiliation with UW Medicine and Seattle Children's Hospital. I wanted the opportunity to rotate at such prominent and prestigious sites, to learn from professionals to develop interprofessional competencies, which are of increasing relevance in any healthcare background. Another key reason I chose UW is because it values diversity, equity and inclusion. During my time at UW, I have quickly learned that there is no better place for me. I consider UW as my second home, where I'm proud to identify as a Latina.
What are your future goals?
My goal is to practice as a Registered Dietitian (RD) in a clinical setting, specifically as a tertiary care clinician. I have other goals as well which include pursuing academia and research opportunities that will enhance my experience as healthcare practitioner. I see UW's program as a major stepping stone to realizing these goals because it builds upon the knowledge I had from my undergraduate studies, and expands to include the public health perspective.
Outside of your studies, what activities do you enjoy?
I would have never considered this before moving to Seattle, but I've discovered that I really like hiking. Seattle is the perfect place for outdoor activities. I also like painting with acrylic paint, my favorite artist is Leonid Afremov.
What do you enjoy most about living in Seattle?
People. I personally believe that the "Seattle Freeze" is a myth. People are friendly, and their warmth makes up for the cold weather during Winter, which is also not as bad as you'd imagine.
What advice would you give a student who is considering graduate study with the UW Nutritional Sciences program?
Being a graduate student at UW offers a broad landscape for creating professional connections. There is a vast number of valuable and renowned faculty members that are always willing to support you and accompany you throughout any projects you wish to endeavor. Don't waste any time, and be proactive!