About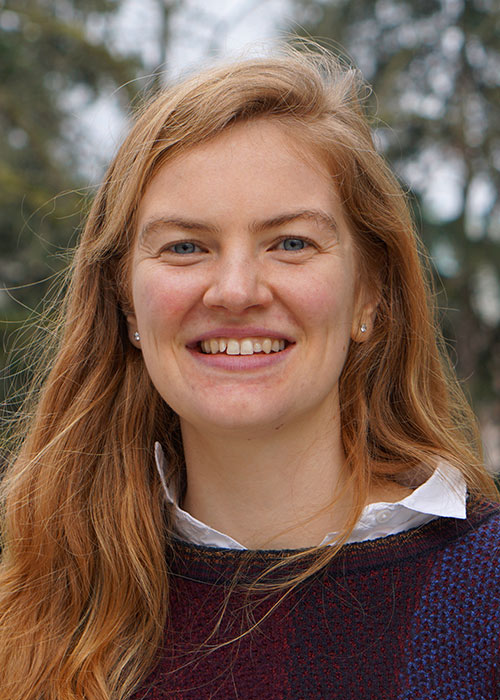 Why did you choose UW?
I wanted to explore a new city away from home, but I love the Pacific Northwest, so I knew I wanted to stay in the region. Seattle offers a lot of things to do outside of school—like concerts, farmers markets, and other events. I chose UW because the school has many options for majors and lots of great resources available to help students succeed while still challenging us and letting us grow throughout our time at the University.
What influenced your decision to major in Food Systems?
I was initially interested in this major because of its nutrition aspect. I wanted to learn more about how to optimize my nutrition and the nutrition of others. Once I started taking more diverse classes in the program, I became fascinated with the way food influences our world—both explicitly and implicitly. I learned about the various intersections with other disciplines and realized I wanted to further explore the opportunities to improve our current food system practices, especially when it pertains to the natural world. The more nuanced details of the food system's interconnectedness reinforced my decision to choose this major. It has me hooked!
What are your future goals?
I am still discovering what my future will be. I want to find a career that enables me to use knowledge from both my degrees and integrate them through a sustainable lens, but I am unsure about what shape that will take. I am always up for new adventures and I plan to use my last year and a half at UW exploring my various options.
Tell us a fun fact about yourself.
If I could, I'd eat sweet potatoes every night—there's so many ways to make them! I have worked in two national parks: Olympic National Park and Glacier National Park. I am certified to be a yoga instructor and hope to begin teaching my own classes this year.
Describe your experience in our program.
I feel incredibly lucky to be a part of this cohort. It's been a welcoming and amazingly supportive experience. Each person I meet within the Food Systems, Nutrition and Health major has different interests and skills, which is one of the reasons this program is so multi-disciplinary. I'm so excited to continue to meet new students as they declare.
The professors are super attentive. They will meet with us after class to discuss concepts and answer questions. The skills I am learning allow me to connect aspects of food systems, nutrition and health with other fields of study in ways I hadn't acknowledged before. It's especially exciting when I find connections between my Food Systems degree and Environmental Science degree. Since joining this major, I'm excited to go to classes and do my homework each day.
The Food Systems advisers have so much knowledge about the current events going on within the major. Kristin Elko works with me through all my (many) questions and is incredibly prompt with her responses. I have yet to meet the other advisers, but I have heard great things about Becky and Susan, and I look forward to meeting them both. I feel like I am a part of something special because of this major. I have found my place at the University of Washington.
How do you envision combining your interests in Food Systems and Environmental Science in the future?
There are a lot of overlaps between food systems and environmental science, which means there are many promising avenues to take! It's an exciting and equally overwhelming opportunity, but I love that I have so many options. As I approach the rest of my studies, I have two questions in mind: (1) in what ways does the food system impact the natural environment? and (2) in what ways does the natural environment impact our food system? I am fascinated by the exchange between these two.
Right now, I'm interested in both ends of the food system circle—rather than a linear process, food systems are trying to emulate a more circular model, thus reducing waste. For me, these two "pseudo-end points" are the cultivation sector and the waste diversion sector. The environmental aspects of the food system are key elements to every stage of the process, though, so I am keeping my mind open to new possibilities.
What advice would you give a prospective student considering Food Systems as a major?
Have fun with this major! There are so many avenues you can take throughout this program. Explore it! Take classes you don't know anything about. Also take classes you know lots about and discover new ideas within that topic. Keep your mind open while you're taking the FSNH courses. Create new and unexpected webs of knowledge to connect information. You have the entire cohort supporting you! The teachers, TAs, and advisers are great resources. We're all here for you and we're passionate about this major just like you are.