About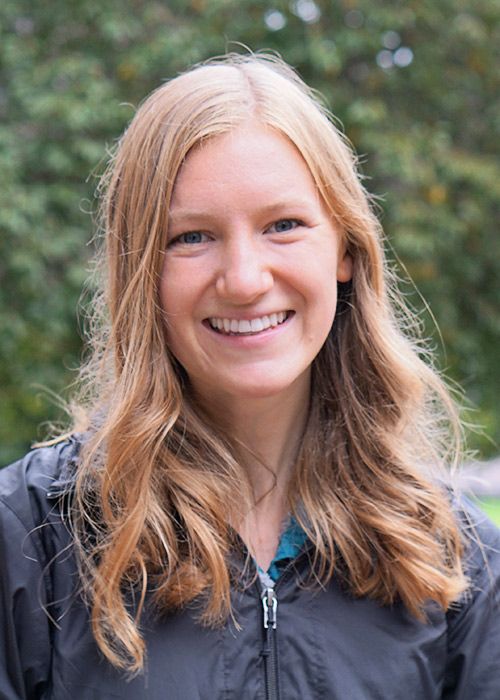 What influenced you to pursue a graduate degree in nutritional sciences?
Prior to attending UW, I had established a career teaching in elementary education. As I gained experience in the classroom, I witnessed first-hand the impact that poor health could have on cognition, mood, and a student's opportunity to succeed. It became obvious to me how nutrition played such a significant role in my students' abilities to learn, and my interest in the matter continued to grow.
Feeling both discouragement and passion related to health inequity, I made the decision to change career paths to pursue a position in public health. Since I was a child, I had also found the impacts of nutrition throughout the lifespan to be fascinating.
Why did you choose to attend UW?
The University of Washington School of Public Health places a central focus on health equity above all other goals, and I felt that my values and career goals closely aligned with the program. I was also excited to deepen my ties to community-based programs in King County, such as the Neighborhood Farmers' Market Alliance, SeaMar Community Health Clinic, and the University District Food Bank.
How do you see the importance of nutritional sciences in public health?
Through my personal observations and experience as a teacher, I have observed how health disparities directly affect the achievement gap among students, and conversely how dietary alteration could significantly enhance quality of life.
Ample research also suggests that what I was noticing in my classroom was based on physiological outcomes that occur in malnourished children. From fetuses to fourth graders, humans have specific nutritional needs that must be met to ensure development of brain structures, neural pathways, and behavioral regulation mechanisms. With a lack of available resources for parents, it is clear why children's nutritional health has become an epidemic. To combat cycles of poverty and promote health equity, an essential first step is nurturing children's growing bodies and minds.
Tell us about your research or recent projects.
Through the Maternal Child Health Traineeship, I have been working under the guidance of Dr. Cristen Harris to develop a Feeding Competency Toolkit for foster parents and grandparents. This resource aims to address health disparities seen in foster youth and promote nurturing feeding relationships between children in foster care and their caretakers.
What are your future goals?
Upon graduation in August 2023, I hope to work as a pediatric registered dietitian at a WIC clinic, which serves parents, infants, and children of low-income households. Through my work, I am eager to support families in breastfeeding, developing nurturing feeding relationships with their children, and enjoying food as an invaluable component of culture and family bonding. In the future, I aspire to influence the policies governing state and federal WIC programs, in order to provide increased access for minoritized populations. I also hope to more fully integrate meaningful connections between local farms and WIC participants, so that all families can access foods that fit their nutritional needs and cultures.
Outside of your studies, what activities do you enjoy?
I love working at Seattle farmer's markets, hiking in the Northwest, writing, and cooking/eating delicious food with my friends and family!
What do you enjoy most about living in Seattle?
My favorite part of living in Seattle is my constant access to outdoor fun! My friends and I enjoy exploring new hikes, snowshoeing, and swimming in the summer. I plan to stay in Seattle for the foreseeable future.
What advice would you give a student who is considering graduate study with the UW Nutritional Sciences program?
If you have doubts or insecurities about graduate school, you are not alone! Many of my fellow cohort members and I have come from diverse career paths that do not necessarily fit within nutritional sciences. You will learn as you go, and your program will appreciate the unique perspective you can offer.