About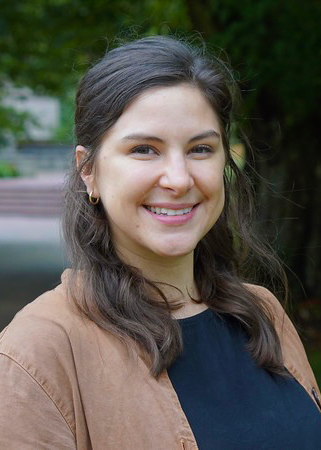 ALUMNI SPOTLIGHT
What is a typical day like for you in your role?
I primarily spend my work day providing Medical Nutrition Therapy (MNT) to folks who have either been referred to Nutrition or have asked to see a Dietitian. I have a schedule of people to see each day and in between, I complete charts and other administrative tasks. On days when there is more room in my schedule, I spend time on the clinic floor working alongside other providers. In the clinic, I can offer my services to folks on-the-spot which helps close care gaps for people who might benefit from our services but are not yet engaged with MNT. While I see people with a variety of conditions, a majority of my work centers around supporting chronic disease management.
How has your education at UW prepared you?
My classes and my dietetic internship both really helped me get prepared for this kind of work. While earning my MPH, the class content and materials I engaged with allowed me to adopt a systems-level mindset, and I now spend a lot of time thinking about the broader relationships between chronic disease and the social determinants of health that impact those disease trajectories. Additionally, the rigor of the program provided me the opportunity to hone skills that benefit my work flow every day and allow me to practice discernment when reviewing scientific literature. While completing the dietetic internship, I was fortunate to have preceptors whose counseling skills I admired and still try to emulate today. I also got exposure to lots of different health conditions, so it's comforting as a new dietitian to know that I have a wide knowledge base. Lastly, the training I received for working within interdisciplinary care teams has proven valuable, as a large part of my job relies on care coordination with other providers.
Post date: October 5, 2022
---
Are you interested in studying nutritional sciences at the University of Washington? Explore graduate study and RDN training offered through the UW School of Public Health Nutritional Sciences Program.