About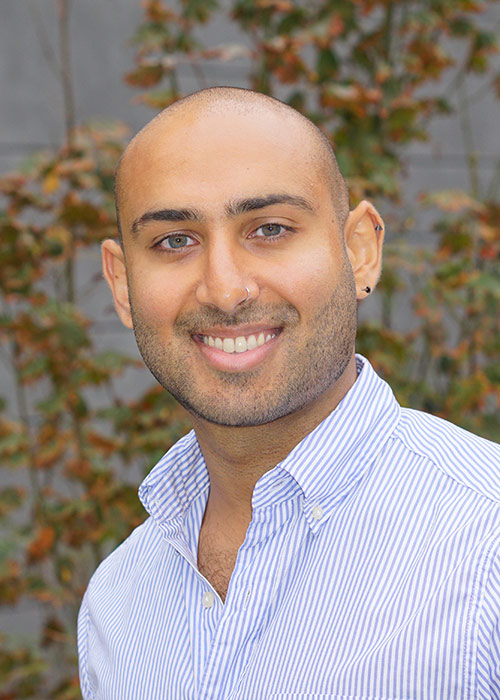 What influenced you to pursue a graduate degree in nutritional sciences?
Nutritional sciences as a field is inherently at the intersection of all my interests which include pharmacy, neuroscience, economics, exercise-science, and mental health. The field has the potential to make dramatic improvements in people's lives by scaling-up and working with the different health science domains and I am excited to make lasting contributions as a clinician and researcher!
Why did you choose to attend UW?
Seattle and the UW aligned with my requirements geographically, socially, and intellectually. I knew the demands of graduate school would be taxing so I chose a location in which I could focus on my mental and physical health while still focusing on my academics.
How do you see the importance of nutritional sciences in public health?
Nutritional sciences is tantamount to the idea of public health, full stop. The food a person consumes turns into the cells of their body.
A useful analogy here is considering the strength of a building; the better the building material, the more resilient and stable the overall structure of the building will be. In times of uncertainty such as floods, winds, earthquakes, for example, the structure is especially important. The stronger the foundation, the stronger the overall structure will withstand the stressors. For humans, the building material of our bodies is food.
Many individuals in our society either do not have access to optimal foods, or do not have the education to understand what the effects of poor diet are on health status. A poor diet leads to a foundation that is not able to be resilient in the face of stress, pollution, and other bio-socio-environmental factors that can disrupt optimal health status and can lead to an array of metabolic related diseases such as cardiovascular disease and diabetes. I feel that public health initiatives aimed at addressing the root causes of poor health should start by addressing the dietary patterns of individuals at every level.
Recently the United States had the first summit on Hunger, Nutrition, and Health in over 50 years. The public is now (finally) realizing the significance of how diet — both longitudinally and acutely — affect health outcomes.
What are your future goals?
My goals are to do clinical research, focus on educational outcomes, and to promote changes in policy at a macro-level. I recently had the opportunity to assist the dean's office in the UW School of Public Health with revising their faculty handbook through a summer graduate student assistant appointment. This experience taught me about systems and how decisions are made at a macro level.
Tell us more about your research interests.
My research interests encompass a wide array of disciplines but are primarily focused on the intersections of nutrition, behavior, neuroscience, and politics. Nutrition and the brain are so intractably connected and the potential for alleviating so many ailments can be achieved by focusing on this converging axis. I am excited to see how my research goals change and specify as I finish my second year of graduate studies and transition into the professional world.
Outside of your studies, what activities do you enjoy?
Anything active; working out, running, snowboarding, etc. I also enjoy reading books and cooking. Recently, I did a 200-hour yoga teacher training through the UW!
What do you enjoy most about living in Seattle?
The people I have gotten to spend time with, as well as the outdoor culture. Since moving to Seattle, I have picked up wake-surfing on Lake Washington and bouldering at Seattle Bouldering Project (SBP) which have become two of my all-time favorite hobbies! Additionally, the friends and social support group I have been fortunate to find make the experience of graduate school, as well as my time in Seattle exponentially more enjoyable.
What advice would you give a student who is considering graduate study with the UW Nutritional Sciences program?
The world of nutritional sciences is so complex and in-depth, stay curious and open to the world of ideas ahead of you and keep learning as much as you can. Also, graduate school may seem like a long journey, but it goes by quickly, so appreciate the process and enjoy the ride.   
---
Are you interested in studying nutritional sciences as a graduate student? Explore graduate study and RDN training offerings in the UW Nutritional Sciences Program.