About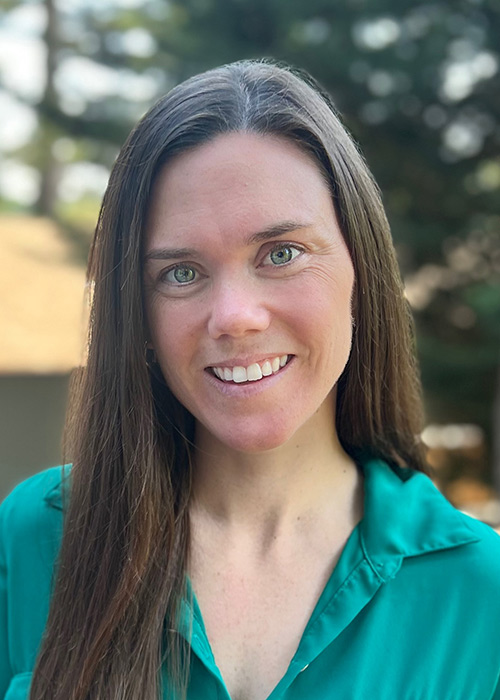 What influenced you to pursue a graduate degree in nutritional sciences?
Dietetics is a second career for me. Before entering the program, I was working as a CPA at a primary care start-up. Working with this company, my eyes were opened to the role of high-quality diets and access to good nutrition in health outcomes. I also experienced the benefits of working with a dietitian firsthand in my journey with Inflammatory Bowel Disease. I believe that nutrition is an incredibly valuable tool that is heavily underutilized in both the healthcare and public health space, so I decided to pursue a career in nutrition and public health to help change this.
Why did you choose to attend UW?
UW was a great choice for me because my interests in dietetics ranged from individual medical treatment to systems-level change. I knew that I wanted to attend a rigorous, scientific program to understand the mechanisms of nutrition on the cellular level, and I also wanted to dive into public health policy and programming. The Master of Public Health in Public Health Nutrition at UW allowed me to get the best of both worlds and I knew would set me up for a career in either or both directions.
How do you see the importance of nutritional sciences in public health?
Everyone deserves to enjoy the benefits of nourishing food. Ready access to nutritious food is not something experienced equally across all communities. Historical forces including systemic racism have resulted in social and racial inequities in the quality and quantity of food available. I believe public health strategies in nutrition addressing these inequities have enormous potential to improve health outcomes in underserved communities. The better we understand the science of nutrition, the better equipped we are to create quality policies and programs. Nutritional sciences can provide the evidence and direction for public health interventions to make the healthy dietary choice the easy choice for people of all identities no matter their geography or economic status.
Tell us about your research or recent projects.
Most recently, I completed my public health practicum with the Washington State Department of Health and Vic Colman from Uncommon Solutions LLC. I had the opportunity to work with a grant-funded team leading Farm to Early Care and Education (Farm to ECE) work in Washington. Farm to ECE initiatives bring local food, agriculture, and nutrition into early learning settings such as preschools and daycares through experiential learning opportunities. A primary goal of this work is to improve children's dietary habits and cultivate a connection to food, and Farm to ECE can also support community health, food systems, and local farmers. My project involved analyzing the results from a statewide Farm to ECE survey, developing a report, and presenting the insights from the data gathered to a variety of audiences. This project afforded me the opportunity to learn a lot about both Farm to ECE and Farm to School strategies as public health interventions. My experience recently culminated in a Farm to School Network conference in Wenatchee where I was able to share my findings and network with many public health professionals.
What are your future goals?
My short-term goal is to work in a pediatric clinical setting, where I hope to continue developing my counseling and technical skills. My long-term goal is to move into public health nutrition at a local or state agency where I can help increase access to quality food among underserved populations. Along with my clinical and public health goals, I also hope to provide services to endurance athletes who work with my husband through his coaching business.
Outside of your studies, what activities do you enjoy?
When I'm not diving into nutrition and public health, I love long bike rides with friends, trail running, rock climbing, and hiking with my dog! I also enjoy finding new coffee shops, eating Indian food, and playing board games with my friends and family.
What do you enjoy most about living in Seattle?
Gosh – there is so much to love about Seattle. I love the incredible variety we have in terms of terrain. There are infinite options for exploring, with the coast, the islands, snowy mountains, desert-like conditions, and Canada, all within a couple of hours' drive! The incredible coffee scene is also something that brings me a lot of joy.
What advice would you give a student who is considering graduate study with the UW Nutritional Sciences program?
I would encourage prospective students to enjoy the educational rollercoaster! Graduate school is a unique opportunity to focus on the topics that light a fire in you. Lean into the projects and papers that are interesting to you. If dietetics is a second career for you, don't be intimidated, even if you don't come from a science background! Rest assured that the UW faculty and your amazing cohort will provide the support and knowledge you need to succeed.
---
Are you interested in studying nutritional sciences as a graduate student? Explore degree programs and RDN training offered in the UW Nutritional Sciences Program.