About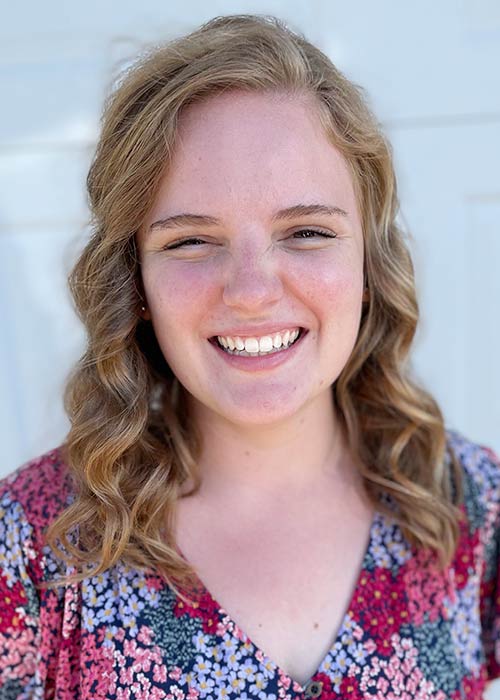 What influenced you to pursue a degree in nutritional sciences?
I was exposed to nutritional sciences when I studied Health and Human Physiology at the University of Iowa. I had an advisor who was a Registered Dietitian. I also worked as a substitute teacher and really enjoyed working with children and families. I thought that becoming an RD would be a great way to combine my interests in nutrition, education, and connecting with families.
Why did you choose UW?
I chose UW because I wanted my graduate education to include both nutritional sciences and public health training. I liked that the UW program includes both of these components. I was also drawn to the small cohort environment that allows close connections with other students and faculty. This support has been especially crucial during the pandemic.
What kind of research or internship are you doing?
For my capstone project and practicum rotation, I had the opportunity to work with the Healthy Eating and Active Living (HEAL) program with the Washington State Department of Health. I researched how responsive feeding practices, such as the Satter Division of Responsibility, are incorporated or could be better incorporated into the feeding environment in early learning programs.
I also had the opportunity to work with Dr. Cristen Harris for the Maternal and Child Health Traineeship. I assisted with research related to Individual + Policy, Systems, and Environmental change and networked with nutrition professionals at other universities. I took a course on lactation and I am now eligible to sit for the Certified Lactation Counselor exam.
How would you describe the benefits of your research or how it may potentially impact public health?
From my research, I found that the early learning providers' well-being and relationship with food impact how they interact and talk with children about food. My practicum project involved researching current resources for provider well-being and talking with various stakeholders. The topic of early learning provider wellness is a new area of research, and I was able to share my work with the Centers for Disease Control and Prevention (CDC). My hope is that the findings from this research will help create changes to better support early learning provider wellness.
What are your future goals?
The practice experience at UW has helped me narrow in on my areas of interest for my future career. I have really enjoyed the public health side of nutrition, outpatient work, and working with WIC. After gaining more experience as an RD, I would love to teach nutrition and public health classes at the college level. Wherever I end up, I hope to help people improve their relationship with food and support families in raising their children to be good eaters.
What extracurricular activities do you enjoy?
In my free time, I enjoy going hiking, running on the Burke Gilman or at Seward Park, trying new restaurants with my cohort, and swimming in Lake Washington.
What do you like most about living in Seattle?
I love how many things there are to do outdoors. The PNW is so unique and there are endless places to go hiking, swimming, and camping.
What advice would you give a student who is considering graduate study with the UW Nutritional Sciences Program?
Take the time to reflect on what you would like to get out of your graduate education and research what the program has to offer. UW has many program strengths, such as public health training, weight-inclusive approaches to nutrition, food systems work, opportunities to be involved in research or fellowships, and connections with well-known hospitals and clinics in King County. If these are strengths that you are looking for, then go for it!
---
Interested in studying nutrition as a graduate student? Explore our graduate study and RDN training offerings in the Nutritional Sciences Program.