About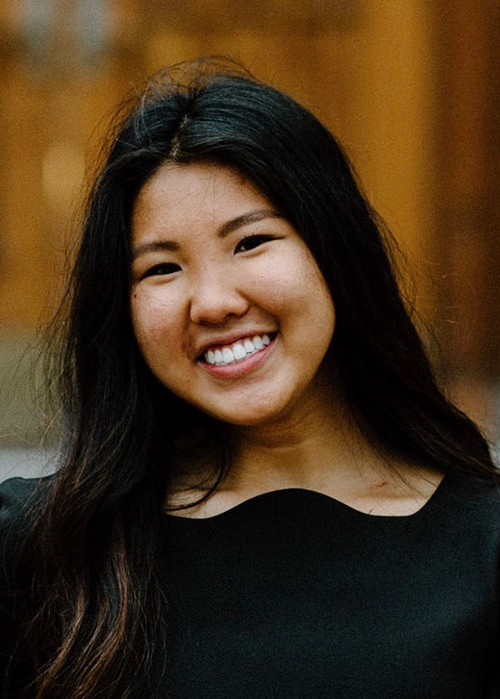 Why did you choose UW?
Growing up, I had multiple family members attend UW, and even though I applied to other universities, I somehow knew my heart was at UW. Seeing my family members come here and learn, study, and research what they love, sparked something in me and gave me the drive to come here and do the same thing.
What influenced your decision to major in Food Systems?
I have always been really passionate about nutrition and health, and food systems is a major that brings everything together. I am really interested in food systems, nutrition, and health, specifically in developing countries and want to focus my future work in the global health area.
When I was in my NUTR 420 class about global nutrition, I found myself smiling, and knew this was something I felt genuinely passionate about.
What are your future goals?
I have three main goals I want to accomplish in my lifetime:
Opening my own non-profit involving mental health to lower income communities and nutritional education to developing countries
Traveling to developing countries to do mission work, specifically with nutrition and health
Going to graduate school and receiving my Masters in Epidemiology in Global Health
Tell us a fun fact about yourself.
I have traveled to more countries than states and this summer of
2019, I will be living in India for eight weeks working with women and children in medical clinics, nutrition, and entrepreneurship.
What specifically will you be doing in India?
Since my freshman year, I've been highly involved with an organization called The INN Seattle through which I was connected to an 8-week volunteer program to serve somewhere in the world. I will work with a non profit called Rescue Pink which focuses on helping women and girls in India through education, awareness, nutrition support, and rescue.
Some ways the program provides assistance is by offering programs
involving nutrition and providing nutritious meals, building
relationships, teaching the importance of education, entrepreneurship, and medical clinics. I do not know what I will specifically be doing
until I arrive in India, but will know more soon through my trainings.
How would you describe your experience as a student in our program?
My experience so far in this program was not what I expected it to be. I absolutely love my professors and their passion in my nutrition classes. And the support I receive from my adviser, Kristin, is above and beyond. She has been extremely helpful with helping me figure out things in this major, my minor, and thoughts about graduate schools. I'm so thankful for this program and I hope it impacts others how it has impacted me.
What advice would you give a prospective student considering Food Systems as a major?
Advice I would give to a prospective student is to not let anything hold you back from applying, whether you are passionate about the topic, or you just want to learn and explore. This major has expanded so many of my thoughts and has opened new doors I never knew existed. Follow your interests when you're applying. And never be hesitant or afraid to ask for help.
---
Interested in studying food systems? Learn about the Food Systems, Nutrition, and Health major