About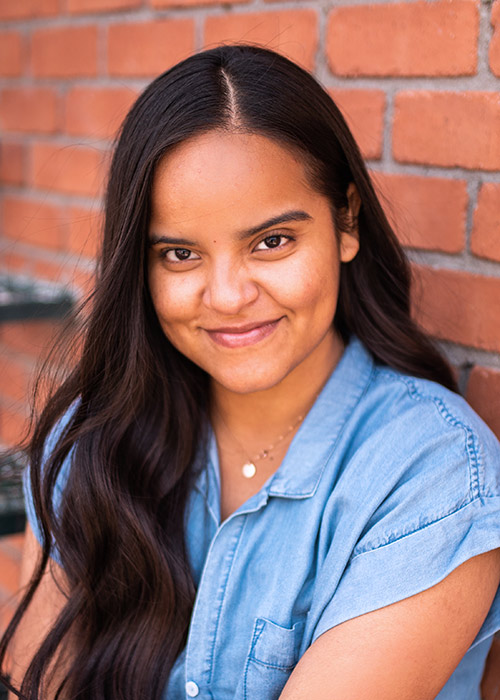 What influenced you to pursue a degree in nutritional sciences?
I developed a passion for dietetics during my undergraduate studies. The more I advanced in the field, the more I appreciated the importance of nutrition for overall health and especially in specific disease conditions. I learned that nutrition wasn't just about what society teaches us. Additionally, throughout my undergraduate degree I noticed the lack of diversity in the field. Although that was a little intimidating (hello imposter syndrome!), I realized that I wanted to continue pursuing this career to help contribute towards a more inclusive field.
Why did you choose UW?
The main reason for choosing UW was because the program offers a combined MS/RDN option. I felt that the opportunity to achieve a graduate degree and at the same time obtain the qualifications needed to sit for the RDN exam was something I could not pass up. Additionally, I was very impressed with how personalized the experience was from the beginning. That came through from the first email and phone communication I had with staff, to the first time I met everyone in person during prospective student visit day and has continued up until now. The faculty and staff are great and truly care about your individual experience.
What kind of research or internship are you doing?
I'm currently wrapping up my last rotation with an eating disorder recovery program. This is my medical nutrition therapy (MNT) concentration rotation, and so far, it's been a great experience. I've always had an interest in working in the field of eating disorders, and this experience has helped to grow my interest in the field.
For my thesis, I did some research on weight bias in healthcare. The experiences of individuals who have been stigmatized by health care providers because of their weight often deters them from seeking care and causes emotional and psychological distress.
How would you describe the benefits of your research or how it may potentially impact public health?
I hope that dietetics as a profession can help shift the focus away from weight which is often seen as the main indicator of health. Nutrition is often seen as the cure or the answer to different conditions, but people don't understand that nutrition is so multidimensional that you cannot just target someone's food choices and expect their whole life to change. My research has helped me to realize that there is a need for more awareness about the topic.
What are your future goals?
I hope to start my career as a clinical dietitian. I would love to gain enough clinical experience to one day teach at the college/university level. I have also considered pursuing a certification as a clinical nutrition support clinician (CNSC) or as a certified eating disorder registered dietitian (CEDRD).
What advice would you give a student who is considering graduate study with the UW Nutritional Sciences Program?
I would advise students to get ready to be completely immersed in your graduate degree. This is an amazing program, but it is grueling and intense. You will be very busy! Being organized or developing a structure to have a good school/life balance that works best for you is a very necessary skill.
What extracurricular activities do you enjoy?
I love going out for walks on the Burke-Gilman trail, hiking, camping, meeting with friends to cook, bake, or to go to our favorite places to share meals together.
What do you like most about living in Seattle?
I enjoy the proximity to many beautiful trails and national parks in Seattle. I also enjoy that you can basically walk or catch the light rail anywhere you need to go. Also, everyone had told me about this, but finally experiencing what a summer in Seattle is like has been amazing.
---
Interested in studying nutrition as a graduate student? Explore our graduate study and RDN training offerings in the Nutritional Sciences Program.