About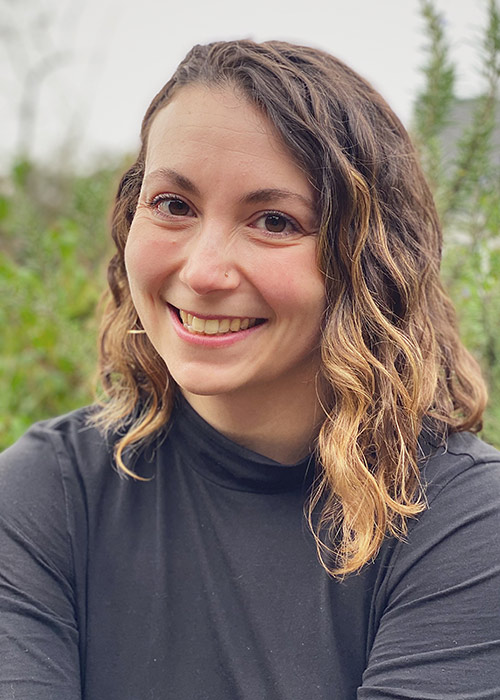 ALUMNI SPOTLIGHT
What is a typical day like for you in your role with The Emily Program?
As a program RD, I work with adult clients during their time in the Partial Hospitalization Program (PHP) level of care. A typical day might include being in meals with the current group of clients where I, along with a therapy provider, help facilitate a recovery-oriented discussion as clients are eating. I also run a weekly cooking group where clients practice cooking skills with a recipe of the week and explore eating disorder related thoughts and judgements around being in the kitchen and cooking. I might also see a client for an individual counseling session where we work together to set goals and process unique challenges that might arise for them. I work closely with other providers including another dietitian, a licensed therapist, a behavioral health specialist, a psychiatric nurse practitioner, and a doctor to support each client's recovery.
How has your education prepared you?
I was well prepared to enter the field of eating disorders after completing the MS/GCPD programs. At baseline, I gained a solid foundation of nutrition knowledge, the ability to critically evaluate scientific literature, and strong counseling skills. I also had access to unique opportunities like the UW Leadership Education in Adolescent Health (LEAH) Fellowship, where I gained expertise in adolescent health and healthcare systems, with a specific focus on working with adolescents with eating disorders. In my programs, whether we were discussing food sovereignty or weight inclusivity, the social justice lens of the program deepened my understanding of how we as humans connect to food. Eating disorders are a social justice issue, and I am grateful that my peers and the program helped to ground my practice in values of equity, inclusivity, and justice.
Post date: October 3, 2022
---
Are you interested in studying nutritional sciences at the University of Washington? Learn more about graduate study and RDN training offered through the UW School of Public Health Nutritional Sciences Program.