About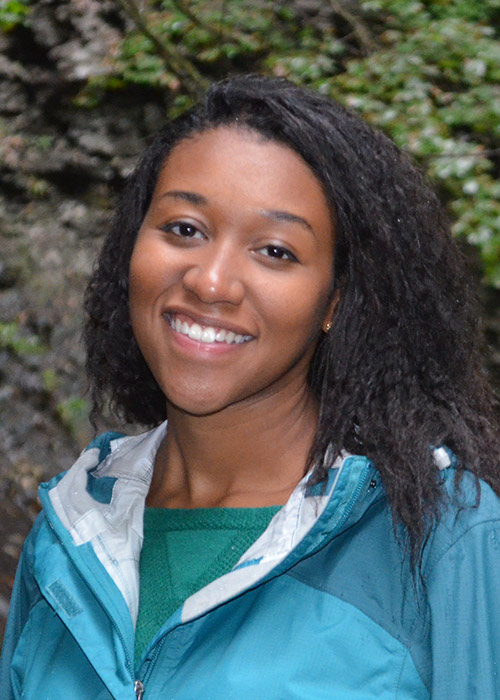 What influenced you to pursue a degree in nutrition?
My decision to pursue nutritional sciences and dietetics came from my collective experiences as an undergraduate at Cornell. In my undergraduate studies, I realized how much of a need there is for Black dietitians. Initially, I thought I was destined to improve the lives of others through agriculture, because in my family, food and the act of growing your own food, transcended sustenance. Food was a means of cultural preservation, hospitality, self-care, and improving physical health. I chose to study Nutritional Science and Plant Sciences with the goal of revolutionizing global food production.
As I continued with my academic, professional, and research experiences in both plant science and nutrition, my interests shifted to finding more direct ways to improve human health. I wanted to learn more about how race, socio-economic status, and demographics influence nutritional status, and the impact of these factors on health outcomes.
I also discovered a love for conducting research and communicating my scientific work to others, and wanted to figure out how to combine these interests with providing direct, evidence-based patient care. It became apparent to me that Black voices were needed in all of these spaces, and this motivated me even further to pursue a both a Master of Science in Nutritional Sciences and become trained to eventually become registered dietitian. The field is exciting because it is evolving all of the time and I am personally excited to contribute to that growth.
Why did you choose UW?
I chose the UW because the Nutritional Sciences Program and the Graduate Coordinated Program in Dietetics (GCPD) was one of the few programs that had a clear emphasis on public health curricula for both MS and MPH students. Although I hope to have a career in clinical nutrition, I feel having a solid understanding of how public health informs clinical care is necessary to best serve my community. I was also drawn to UW's commitment to evidence-based teaching. I knew coming to this school would really sharpen my critical thinking skills and prepare me for future graduate study or evidence-based clinical practice. I really feel my education here has given me the tools to become a leader in dietetics and nutritional sciences and to help push these fields forward.
What kind of research or internship are you doing?
Under the guidance of Dr. Johanna Lampe and Dr. Sandi Navarro at the Fred Hutchinson Cancer Research Center, I am currently conducting an independent cross-sectional analysis evaluating the role of adiposity in the association of branched chain amino acids and metabolic and clinical markers in the context of a controlled feeding study. This work utilizes participant data from the Carbohydrates and Related Biomarkers (CARB) study, which was a randomized, controlled crossover feeding trial that measured metabolomic and proteomic profiles in healthy individuals.
I am also completing a 10-week clinical rotation as a dietetic intern at Harborview Medical Center. To fulfill the practice experience (internship) requirements to become a Register Dietitian Nutritionist (RDN), I will also complete rotations in advanced medical nutrition therapy, WIC, outpatient counseling, management, and food service before graduating in August.
How would you describe the benefits of your research, or how it may potentially impact public health?
This project adds to other analyses conducted using data from the CARB study, particularly work conducted by Dr. Marian Neuhouser, Dr. Shauna Runchey, and Dr. Sandi Navarro, of the Fred Hutchinson Cancer Research Center. My project will serve as a follow-up to these studies, evaluating the associations between essential branched-chain amino acids and different markers related to diabetes development. More broadly, this work is intended as a stepping-stone for future clinical trials to help elucidate the potential relationship between dietary protein metabolism and the risk of developing Type II diabetes.
What are your future goals?
My short-term professional goals include becoming a registered dietitian and working in acute care, chronic disease, and disordered eating within the clinical dietetics space. Long term, I would like to obtain a PhD in Nutritional Sciences and pursue an academic career centered around promoting cultural humility-based approaches to nutritional counseling and healthcare. I plan on incorporating all of my educational and career experiences into this work in order to increase the diversity and visibility of people of color, particularly Black women, in the field of dietetics.
What extracurricular activities do you enjoy?
I really enjoy baking and exploring all of Seattle's different neighborhoods on foot! I also enjoy weight-lifting and am excited to get back in the gym once it is safe to do so.
What do you like most about living in Seattle?
There are so many things to love, but if I had to pick one, I'd say being able to go for a walk and see mountains all around you when the skies are clear. When living in New York, I never ventured far enough north to see mountains, so I am frequently awestruck when I see them here.
What advice would you give a student considering graduate study with the UW Nutritional Sciences Program?
My biggest piece of advice for a student considering UW's program is to have a solid understanding of how UW differs from other programs.  This program has so much to offer, and graduate study goes by so quickly that it can be easy to feel unsure of the academic path you've chosen.  I found it helpful to set a clear set of goals of what I wanted to learn and experience at UW, goals I could not achieve at another school. This helped anchor me during my first year of graduate study, but also provided me with a roadmap that I could build off of as I became more aware of the opportunities within UW and the Nutritional Sciences Program.
---
Interested in studying nutrition as a graduate student? Explore our graduate study and RDN training offerings in the Nutritional Sciences Program.