Nutritional Sciences Program
In the News
---
April 1, 2023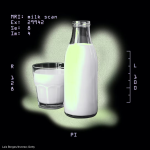 "Consuming dairy, like cow's milk, is not culturally included in all dietary patterns," says Michelle Averill, a nutritional sciences professor at the University of Washington School of Public Health. "So it's an assumed acculturation recommendation to say, 'Drink milk.'"
---
March 13, 2023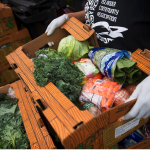 The state of food insecurity in Washington state, as changes in federal law that will end $95 million a month in food assistance. Recently published new data from a UW and WSU survey highlights that food insecurity was highest in households made up of people of color, families with children, and among renters.
---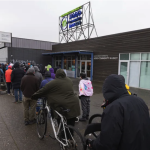 Editorial featured in Seattle Times highlights legislative House bill 1784 which provides aencies charged with making sure those who are food insecure are asking the state for an emergency infusion of $28 million to help increase inventories at food banks and other agencies purchasing food and supplies, help manage storage facilities, food delivery and logistics,…
---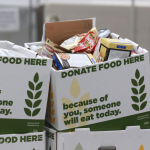 UW associate professor Jennifer Otten was interviewed in this video and article from KOMO News about the recent results from the WAFOOD survey the impacts on low income households, particularly those with children. How Washingtonians are copying with food and fuel costs is highlighted.
---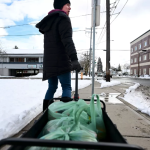 Dr. Marie Spiker is quoted in this article which highlights the increasing costs of groceries and cuts to the Supplemental Nutrition Food Assistance Program (SNAP), and the most recent data from the WAFOOD survey conducted by UW and WSU in December 2022 – January 2023.
---
March 1, 2023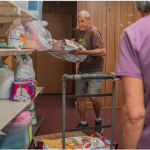 Story highlights WAFOOD research published in 2023 which finds almost half of responding households reported experiencing food insecurity in the past month — with the highest occurrences among BIPOC respondents, households with children and renters. Meanwhile, the overall reliance on food assistance programs and food banks remained high.
---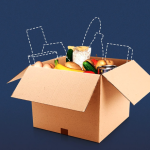 Story highlighting how pandemic food aid is ending nationwide, and this change in the federal law means more than half a million households in Washington will lose a total of about $95 million a month in food assistance even as food and fuel costs remain high or increase. Data cited in the article was recently…
---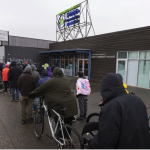 Story provides insight into the region's looming hunger relief problems citing new data from the UW & WSU WAFOOD survey, and the concern that pandemic-era meal assistance benefits run out this week.
---
December 9, 2022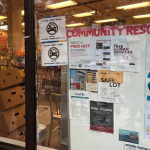 Marie Spiker is quoted in this article which highlights ways to help fight food insecurity in the Greater Seattle area in a meaningful way during the holiday season. Spiker says, "It's not just about 'not having food' — people may find themselves skipping meals, reducing the size of their meals or choosing non-preferred foods for…
---
July 26, 2022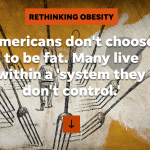 "Obesity can vary by 600% depending on a person's address," said Dr. Adam Drewnowski who contributes to this USA Today article discussing the multifactorial issues contributing to the American obesity epidemic.
---
Next page