News & Events
Yona Sipos wins Husky Green Award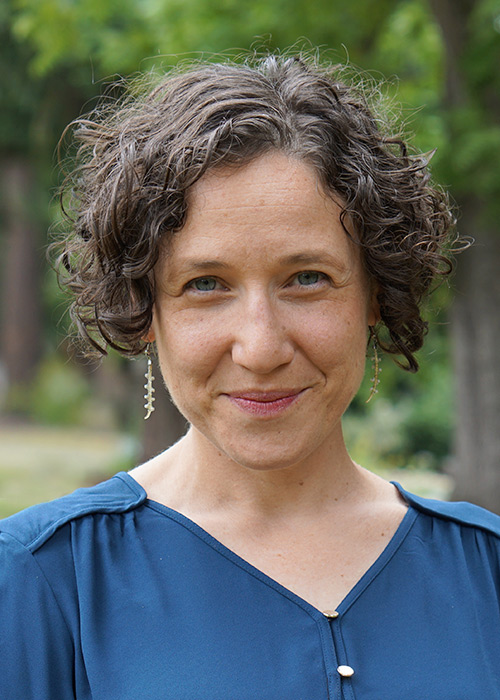 Yona Sipos, a core faculty member in the Nutritional Sciences Program and lecturer in the Department of Environmental & Occupational Health Sciences has been awarded a 2020 Husky Green Award by the UW Office of Sustainability.
This recognition comes from nominations submitted from the UW community of students, faculty and staff who wish to recognize individuals and groups for the important contributions they make to positively impact our UW culture and university life experience.
Sipos received this honor for inspiring passion in her students in the classroom, and also by leading from example. UW Sustainability writes, "Sipos goes beyond the coursework to teach environmental justice topics to her students and also promotes ways to engage with these topics."
Sipos co-chairs the advisory team for The UW Farm, where she helps to support the farm's operations, and also contributed her knowledge and enthusiasm to the creation of the UW Sustainability Action Plan. She is currently launching the inaugural food systems capstone, engaging multiple local leaders in community-based projects for senior UW students.
Sipos uses food systems to draw a bridge between academic and non-academic worlds. She creates spaces for students and community members to get involved in the field of food justice and pushes them to reflect on the social, ecological, and economic impacts of their work.
Watch recordings from the most recent seminar coordinated by Sipos that explores climate impacts in the context of Pacific Northwest Food Systems.
More on Yona Sipos
April 28, 2020