News
WAFOOD food security survey now open to WA residents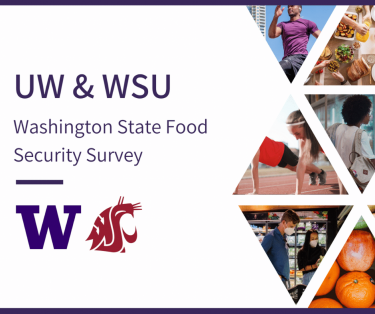 A third wave of the WAFOOD Survey is now active, and asks all Washington State residents over the age of 18 to provide information on their household food access, economic security, and emotional well-being during the COVID-19 pandemic.
Earlier findings gathered in June and July 2020, found that 30% of WA households were food insecure, and of these households, 59% included children.
Data updated in the second round of the survey conducted in December 2020 and January 2021 identified that reliance on food assistance has risen in WA from 29% before COVID-19 to 42%.
A series of reports already published by the research team, which includes members from the University of Washington Center for Public Health Nutrition, Washington State University, and Tacoma Community College, also provide county-specific results by zip code, as well as statewide reports.
Researchers involved in the project expect this new round of data will continue to help provide important insight to the State and community and government organizations currently responding to the ongoing pandemic.
Recent stories and coverage
---
The survey takes approximately 15 minutes to complete and asks questions about your health, food access, and economic needs. Thank you for helping us learn more about how WA residents are handling economic and food disruptions due to the COVID-19 pandemic. Washington State residents who are 18 years or older may participate.
More information about the project
July 15, 2021