News
Nutritional Sciences faculty joins Washington State Food Policy Forum
Jennifer Otten, a faculty member and food systems scholar in the University of Washington School of Public Health will begin a new appointment in January 2023 as a member of the Washington State Food Policy Forum, a cross-sector group formed by the WA State Legislature in 2016 which makes recommendations for improving the food system in Washington State.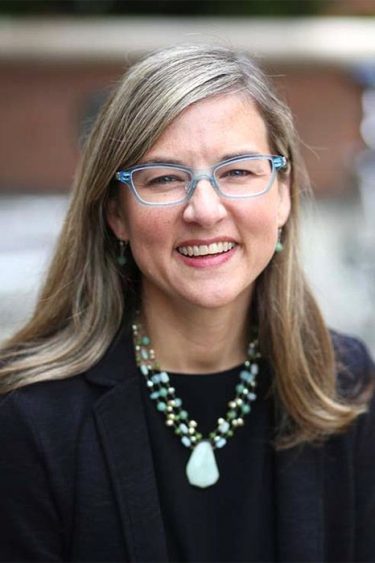 Otten, an associate professor in the Department of Environmental & Occupational Health Sciences and core faculty in the Nutritional Sciences Program, will serve a 2-year term on the Forum.
"I am excited to serve on the Food Policy Forum so that I can continue working with partners to focus on where improvements can be made in our food system," said Otten.
"By taking a holistic approach to food systems, we can bring more awareness to issues of food production, access, and security and boost public health."
Understanding the impacts of COVID-19 on Washington State's food system has been a central theme to Otten's research interests and focus since 2020 when she led a joint project with other researchers from UW, WSU, and Tacoma Community College in developing the WAFOOD online survey, which found that nearly 30% of WA households were food insecure.
Each year since, the WAFOOD survey team has collected additional state-wide data and to date has produced eleven briefs providing insights to Washington State agencies and community organizations that are trying to respond to ongoing shifts in the food system and food needs of Washington residents.
The WAFOOD survey is now in its fourth iteration and is still actively collecting data from Washington State residents.
Other recent research Otten has been involved with include a collaboration with the Northwest Tribal Epidemiology Center (NWTEC), UW, WSU, and Tacoma Community College which was focused on better understanding the impacts of COVID-19 pandemic on the wellbeing, food security, and access to traditional foods of WA state tribal communities. This team's findings were published in a 2021 report called, Food Insecurity and Food Access in Washington State Tribal Communities During the COVID-19 Pandemic.
In December 2021, Otten was the lead author on a comprehensive state-wide assessment report produced for the Washington State Department of Agriculture called, The State of the Washington State Food System During COVID-19: Taking Stock and Looking Ahead which utilized data gathered from WAFOOD and the WA Tribal report, amongst other data.
Otten is looking forward to contributing to the Food Policy Forum which is convened, managed, and staffed through a partnership between the Washington State Conservation Commission (SCC), the Washington State Department of Agriculture (WSDA), and the Office of Farmland Preservation (OFP).
January 10, 2023