News & Events
UW dietetics student Daniel Beery receives outstanding student award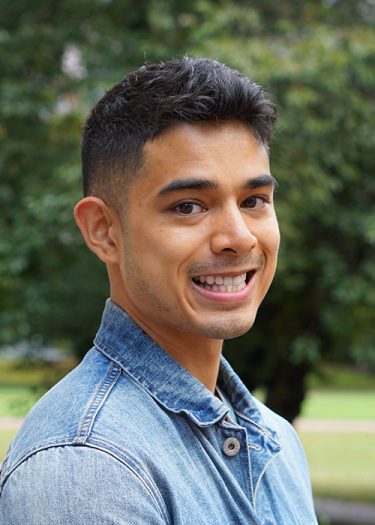 Daniel Beery, a University of Washington student in the Graduate Coordinated Program in Dietetics (GCPD) has received the 2023 Outstanding Student in a Coordinated Program in Dietetics award, given annually by the Washington State Academy of Nutrition and Dietetics (WSAND). 
Read the WSAND announcement (PDF).
The Outstanding Student Award recognizes individuals who have demonstrated exceptional academic excellence and leadership in their dietetics program.
Beery is a second year student at UW, completing his Master of Science in Nutritional Sciences along with the Registered Dietitian Nutritionist (RDN) training offered through the GCPD.
Mental health research and the connection between nutrition and depression is something Beery is a strong advocate for and believes is much needed in the world of Medical Nutrition Therapy and mental health. 
His passion for advocating this sensitive but important topic stems from his own experiences around depression, as well many interactions he's had with youths in the greater Seattle area who were experiencing homelessness. He is deeply committed to improving the health outcomes of underrepresented and disadvantaged populations.
Prior to starting graduate school, Beery served as a Nutrition Coordinator at YouthCare's Orion Center through AmeriCorps. As a teaching assistant for undergraduate students in the Food Systems, Nutrition, and Health major, Danny supported students as they completed their community-based capstone project. Leading weekly sessions, he mentored students in food systems-related collaborative learning, systems thinking, and community engagement.
GCPD Program Director Anne Lund said, "Danny has demonstrated throughout his time at UW a strong commitment to food justice and mental health issues. He strives to normalize the consideration of psychological well-being in public health and clinical discussions. I was pleased to nominate him for this award and thrilled to hear that he was selected as the 2023 recipient."
May 1, 2023