News & Events
UW dietetics student and alumna recognized by WSAND
Congratulations to University of Washington current and past dietetics students who were honored this year with annual awards of excellence by the Washington State Academy of Dietetics and Nutrition (WSAND).
Each year, WSAND honors individuals in the dietetics profession who have stood out among their peers, elevating the field of nutrition and dietetics, and exhibiting strong leadership skills both in their positions and in serving the community, at large.
Chris Mornick recognized for Excellence in Community Practice
Chris Mornick, an alumna from the University of Washington Nutritional Sciences Program (MPH/RDN '17) has received the Excellence in Community Practice Award for 2021 from WSAND which recognizes outstanding registered dietitian nutritionists and dietetics technicians who have demonstrated innovation, creativity,and leadership in a specific area of practice.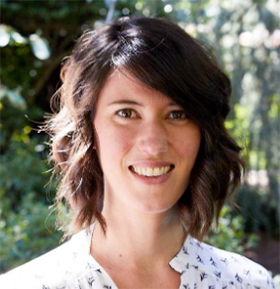 Mornick has been the Nutrition Coordinator at the Washington State Department of Health since 2017, where she manages the CDC's State Physical Activity and Nutrition grant strategies on food service guidelines and early care and education and promotes nutrition within state agencies, as well as offers her expertise for state employee wellness programs. She represents the Department of Health in several national work groups and organizations and has contributed to several reports and toolkits on nutrition, including A Roadmap for Comprehensive Food Service Guidelines, Obesity Prevention in Rural Early Care and Education Settings Toolkit (publication pending) and the Food Service Guidelines Vendors Training Guide Tool.
In 2018 and 2020, she formed diverse work groups and fostered collaborative approaches to develop responses for several nutrition-related federal policy comment opportunities, including Healthy People 2030 and the Dietary Guidelines for Americans.
A nominating letter of recommendation characterizes Mornick as follows: "Chris' leadership to promote health and nutrition for agencies and organizations in Washington has led to healthy food access to municipal employees, correctional facility inmates, Special Olympics athletes and others. Her talent in understanding the needs and culture of communities, enables her to meet people where they are and to help guide them along in their journey toward health. Hopefully, Chris will continue her extraordinary public health work for a long time, and in the process, mentor others to succeed in creating sustainable healthy worksites."
Anne Lund, the UW dietetics program director shared, "Chris is one of those amazing public health practice partners who builds student projects into her annual work plans and connects our students with other community organizations that could use student support. I was pleased to hear Chris received recognition as she is a true champion in community practice."
Sara Haack, recognized as Outstanding Student in a Coordinated Program
Sarah Haack, an MS/RDN student in the UW Nutritional Sciences Program has received the 2021 Outstanding Dietetics Student in a Coordinated Program in Dietetics award.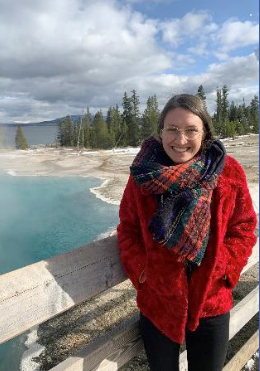 Haack, who has already earned her Master of Public Health (MPH) in 2014, has brought together her public health communications expertise in creating content and team collaboration to the nutrition field, focusing her academic research on dietary guidance,pediatric nutrition, and eating competency.
Haack is currently a graduate research assistant at UW, supporting manuscript preparation for a study evaluating eating competency and COVID-related anxiety. She also recruited more than 2,500 participants via digital and print outreach and performed data analysis (SPSS and R). Haack has published in the Journal of Community Health and Nutrition Reviews Journal.
In her own words, "My time as a dietetics student at the University of Washington has made me delightfully uncomfortable as I've expanded my perspectives in weight-neutral care and HAES, food systems and sustainability, and equity at the intersection of these fields. One year into the pandemic, it is difficult to judge how one student may be more deserving than the other of this award, when getting out of bed is an accomplishment. I am proudest not of my grades or research or accomplishments, but of my ability to hold space for myself and my fellow dietetics cohort to challenge our thinking, use our discomfort for growth, and embrace the messiness of the world and the profession. As a dietitian, I hope to bring that same mindset to my clients in strengthening their relationship with food — and themselves."
May 13, 2021