News & Events
Students honored with SPH Excellence Awards
Congratulations to our two Nutritional Science Program recipients, Emily Kwong and Anna Mowell who were honored with 2020 School of Public Health Excellence Awards, and annual recognition that spotlights exemplary faculty, staff and students. Winners were announced June 11 by the School in a congratulatory video.
This year's Nutritional Sciences student recipients have each demonstrated high academic achievement and have been inspirational among their peers, faculty mentors, staff, and all who have collaborated with them.
Emily Kwong
2020 Outstanding Undergraduate Student, Nutritional Sciences Program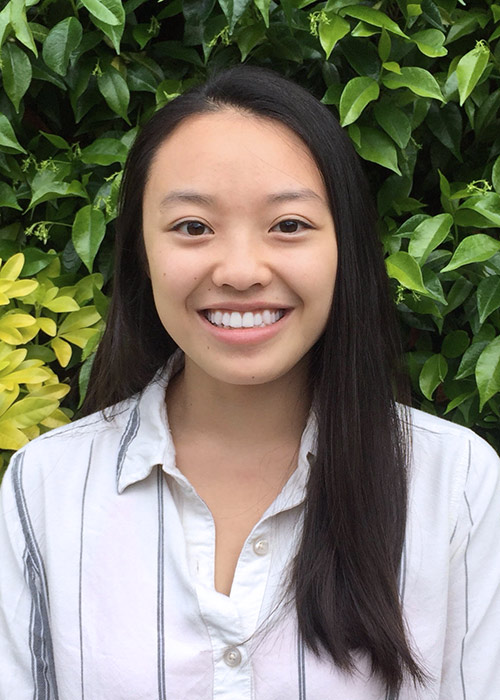 Emily Kwong, a senior in the Food Systems, Nutrition, and Health Major was awarded this year's Outstanding Undergraduate Student Award for the Nutritional Sciences Program.
Emily was honored for her academic achievements, in-class and community leadership, and her professional promise.
She has the best cumulative grades of graduating Food Systems majors. Her core instructors note her high level of energy and positivity, and how successful she is at engaging in her coursework and with her classmates.
Emily has also a strong commitment to public health and has demonstrated this through her employment as a COPE Health Scholar at Swedish Medical Center, and a camp counselor for the Muscular Dystrophy Association.
She is also a UW Peer Health Educator, a volunteer at the University District Food Bank, and a mentor to high school students through the Health Scholar Mentorship Program at Swedish Medical Center and to UW students through the Filipino Association for Health Careers.
Emily is a Certified Nursing Assistant and will continue working as a CNA until she enters Seattle University's Nursing program this fall.
Anna Mowell
2020 Outstanding Graduate Student, Nutritional Sciences Program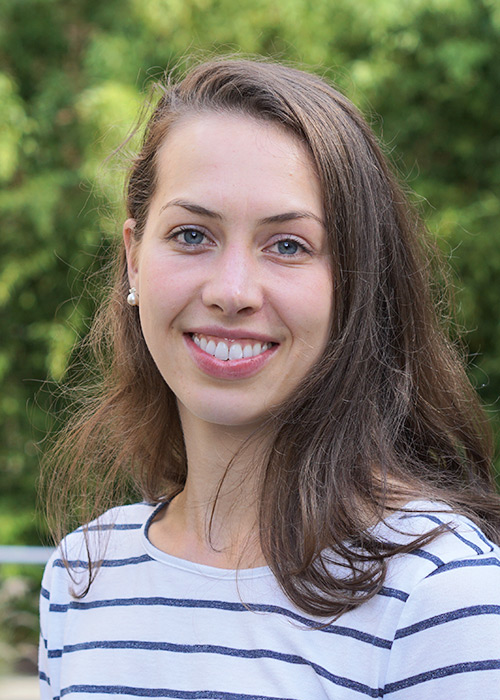 Anna Mowell, an MPH student who is completing Registered Dietitian Nutritionist (RDN) training, was awarded this year's Outstanding Graduate Student Award for the Nutritional Sciences Program.
Anna was honored for her contributions and success in the program, and is lauded by our faculty as having excellent communication skills, an exemplary work ethic, a clear and developing vision of public health nutrition, and a compassionate world view.
She is eager to acquire and build knowledge she can apply to future scenarios, and strives to make a difference in her work. She engages fully with material, her instructors, her classmates and the community.
For her thesis, Anna is working with Dr. Michelle Averill to understand weight bias among healthcare professionals. The topic of weight bias and approaches to obesity is one that can expose sensitivities in students and practitioners. The ability to work within the personal challenges we all face with weight bias, while analyzing practitioner feedback about this sensitive area requires a balance of humility and objectivity.
Anna's interpretation of the data and sharing with the professional community has the potential to have a far-reaching and long-lasting impact on patient care as well as community health.
Anna's activities within the Nutritional Sciences Program have personified the award criteria for Outstanding Graduate Student. Her intellectual keenness coupled with her humble and personable approaches have enriched the experiences of instructors and peers and suggest that she will continue to have those same positive effects in her future professional work.
Over the years we have graduated many leaders and forward-thinkers; Anna is in the upper echelon of that group and is ready to emerge into the workforce with attributes and skills that will positively impact the field of public health.
Congratulations to our student award recipients!
June 12, 2020