News & Events
Student projects help local food resilience
This spring quarter, University of Washington undergraduates majoring in Food Systems, Nutrition and Health are putting systems-thinking into action by teaming up with a dozen Seattle-King County organizations on various community projects for their capstone focused on the theme of food system resilience.
The forty-five students completing projects includes the first group of students to graduate in the major offered by the Nutritional Sciences Program in the School of Public Health, a significant milestone for the students and the program.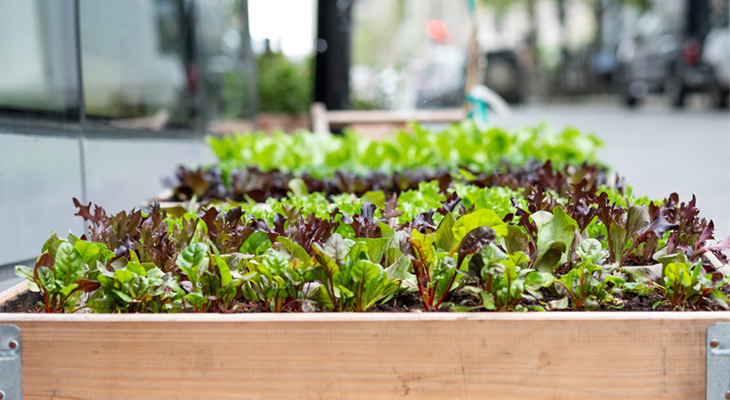 Thinking critically about the complex issues of food systems is what Yona Sipos, the instructor coordinating this quarter's NUTR 493 Food Systems Capstone course, hopes students take away from the program and their capstone work.
"Studying food systems necessitates an appreciation of ecological limits and a commitment to equity and justice," Sipos says. "Through participating in local and regional food system projects, students connect to and interrogate broader national and global issues related to sustainability, resilience, and power."
The capstone gives a student the opportunity to apply what they've learned in the classroom to a real-world issue, or advance an initiative or objective for a client.
Putting Ideas Into Action
Sipos sees great value in students having the opportunity to take this next step and put the themes and tools they have learned in the classroom into action.
Students work on a capstone project in teams, with direction from faculty and in partnership with community leaders that identified an area of interest for students to address. Each student team is responsible for defining the scope, refining the focus, and conducting a project or preparing a report for the benefit of their community partner.
Most projects support work here in Seattle-King County, but two students in the program will work on their capstone projects abroad.
"We also have two students who had to return to their families in Taiwan due to the pandemic, but they are working together on a separate food system project within their national context," says Sipos.
Cultivating a Network of Partners
Working with Jennifer Otten, an associate professor and food systems director in the UW Nutritional Sciences Program, Sipos has continued to cultivate many strong collaborative relationships across the UW campus and region since the program was introduced in autumn 2018.
Otten and Sipos turned to this network of collaborators to identify thought-provoking capstone projects for students this year.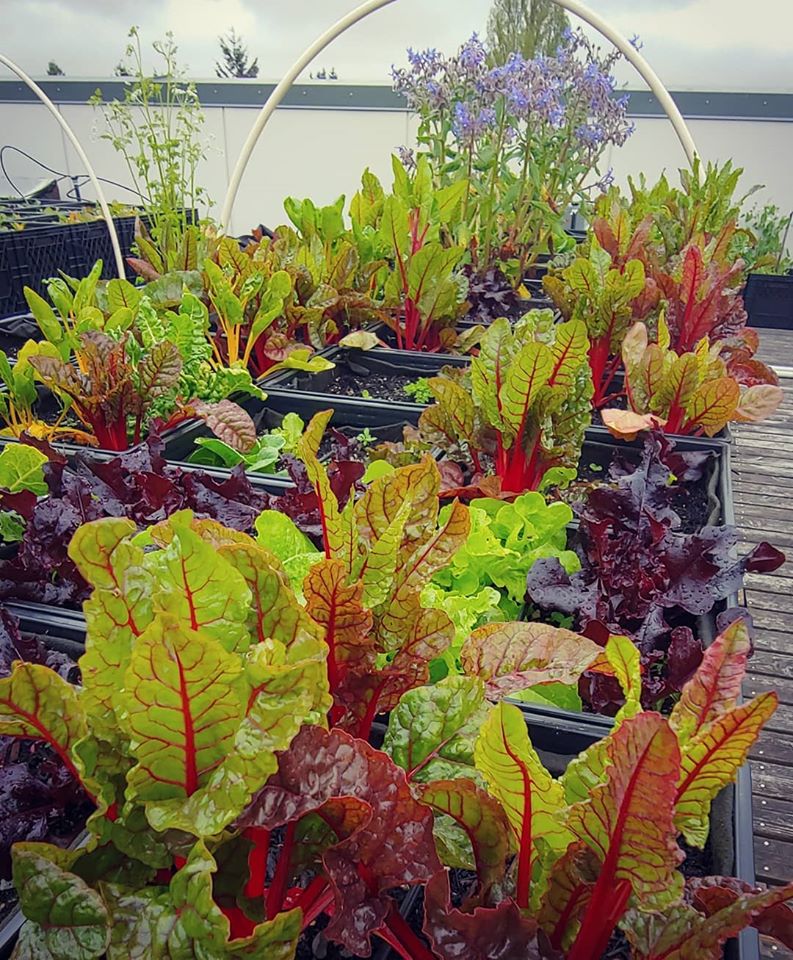 Sipos asked leaders in the organizations to identify a project on their 'wish-list' related to the theme of food system resilience. What would they love to investigate that could get kick-started or carried forward in a different direction with student energy, curiosity, and creativity?
She wanted projects to be beneficial to program partners, as well as offer opportunities for students.
Seattle-King County Food System Resilience Projects
Students Make Positive Impacts
Through their capstone projects, students are contributing towards:
Developing educational gardening and cooking materials for youth at Yes Farm;
Creating signage for self-guided pollinator tours at Viva Farms;
Promoting roof-top gardening to increase fresh food at the U-District Food Bank;
Sourcing more affordable and easily accessible local and organic foods for culturally appropriate senior meal programs ;
Sharing resources for WA farmers relating to land access and food and farm business support
Surveying WA young farmers about COVID-19 related impacts on their production and business
The project deliverables include literature reviews, case studies, survey development, educational materials, and more.
Each project offers unique benefits to the community, and since this will be the first year conducting projects, each will help inform future capstone opportunities within the community.
Major Growth Expected Ahead
The Food Systems major has continuously attracted a high number of undergraduate applicants since it was first offered in autumn 2018.
The popularity and interest in the discipline is good news for Otten who with the help of Sipos and another new faculty member, Sarah Collier, are working to expand the program reach by diversifying coursework.
Otten says, "This is a key moment to be expanding a Food Systems major. The COVID-19 pandemic has exposed many flaws in our food system and also points where opportunity and innovation are most needed to promote equity, sustainability, and resilience. The next generation senses the potential for this transformation."
For the first graduating class completing the Food Systems, Nutrition and Health Major this spring, their capstone projects are giving them the chance help make this transformation and experience first-hand how the ideas, themes and knowledge they've acquired in the program can be applied to helping their own communities.
Related Honors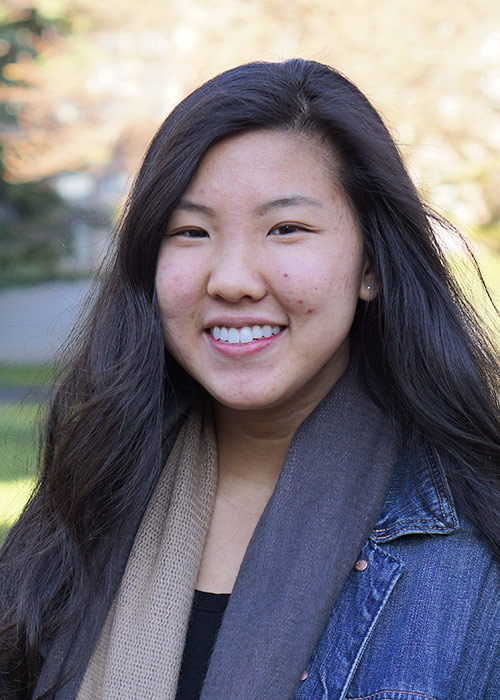 One Food Systems student and two Nutritional Sciences Program alumna who have supported the Major since the very beginning will be honored at this year's UW Commencement.
Esther Nguyen will represent the UW School of Public Health as it's gonfaloniere during this year's UW Commencement, and Nutritional Sciences Program alumnae June Bartell ('79) and Kathy Kingen ('79) will be honored as the School's Guardians of the Gonfalon.
Bartell and Kingen were instrumental in bringing undergraduate nutrition courses back to the UW and their unwavering support made the new Food Systems, Nutrition and Health Major possible. Read more about Nguyen, Bartell and Kingen and their role in the upcoming UW Commencement.
Explore More
Explore the Food Systems, Nutrition, and Health Major
May 28, 2020