News & Events
Spot urine sodium-to-potassium ratio predicts stroke risk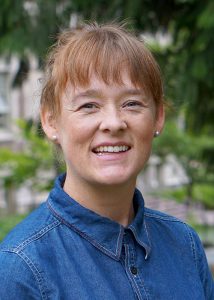 In an analysis of data from the Multi-Ethnic Study of Atherosclerosis (MESA), UW researchers found that individuals with a urinary sodium-to-potassium ratio greater than 1 was associated with a significant 47% increased risk of stroke. A urine sodium-to-potassium ratio less than 1 may be related to a clinically relevant reduction in stroke risk and is a feasible target for health interventions.
The study, published in Stroke in January was co-authored by Michelle Averill, a UW lecturer in environment and occupational health and a core faculty member in nutritional sciences.
Averill says, "This paper supports current dietary guidelines to reduce sodium and increase potassium. However, the majority of individuals do not meet current dietary guidelines, and the effort to meet the very low sodium diet recommendations by patients can be overwhelming and stressful. Our analysis may offer more feasible goals for patient populations."
An interdisciplinary group of UW researchers collaborated with Averill on the findings including Robyn McClelland, a research professor in biostatistics, Joseph Delaney, a research associate professor in epidemiology, and Adam Drewnowksi, director for the center for public health nutrition and the nutritional sciences program.
Michelle Averill received her PhD in Nutritional Sciences from the University of Washington and she now both lectures and researches in the field of nutrition, obesity, and diabetes. Averill is the clinical coordinator for the Graduate Coordinated Program in Dietetics at the University of Washington and she is a member of several professional organizations, including the American Society of Parenteral and Enteral Nutrition and the Academy of Nutrition and Dietetics.
February 20, 2019