News & Events
Dr. Sarah Collier joins Nutritional Sciences core faculty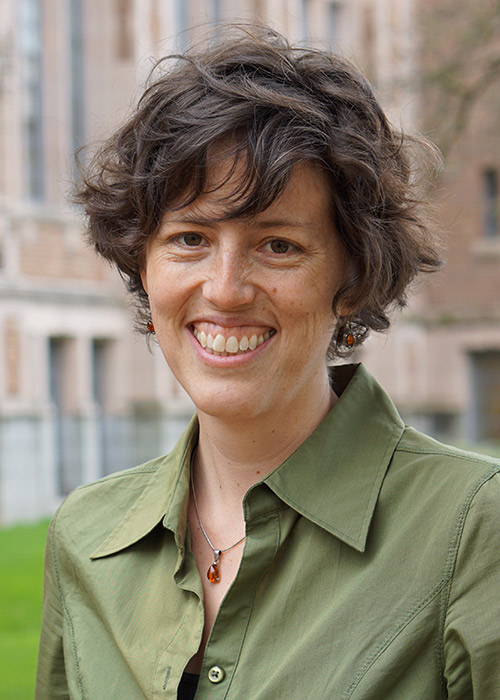 The Nutritional Sciences Program is pleased to welcome Dr. Sarah Collier as a new member of our core faculty and growing team of food systems researchers. Collier, who began her appointment winter quarter, is an assistant professor in environmental and occupational health sciences in the School of Public Health, and brings expertise in the sustainability and resilience of food and agricultural systems with an emphasis on soil quality. The breadth Collier contributes will offer new food systems research and mentorship opportunities for graduate and undergraduate students and expand pathways for research collaboration.
Collier received her PhD in Plant Breeding with a concentration in genetics from Cornell University in 2011, and also holds a BS in Botany from the University of Washington (2004). She completed a postdoctoral fellowship with the University of Wisconsin–Madison, Office of Sustainability (2011-2015) where she focused on topics including the impact of management practices on soil quality, climate change mitigation and adaptation strategies, and agricultural decision-making.
Most recently, Collier served as Director of Programs at Tilth Alliance, a nonprofit in the Pacific Northwest where she led community education and outreach on food system topics. The broad theme of Dr. Collier's work has been the resilience of agricultural systems in the face of climate change and other stresses, with emphasis on environmental outcomes and implications for farmers.
In winter quarter Collier taught NUTR 402 Food Systems Modeling and Analysis, and lectured on the topic of climate impacts of an on our soils as part of our winter seminar, Food Systems in the Age of Climate Change. She will be designing additional coursework to further build out the new Food Systems, Nutrition, and Health undergraduate major, and is currently developing research related to COVID-19 and food system resilience.
April 30, 2020