News & Events
Nutritional Sciences students recognized for 2022 leadership and service
Congratulations to Nutritional Sciences Program graduate students Kaitlin Benjamin and Joanne Lum who have been selected for 2022 program awards recognizing excellence in leadership and service. Recipients are selected by Nutritional Sciences students, staff, and faculty members.
Kaitlin Benjamin
Recipient of the 2022 Carrie Cheney Student Leadership Award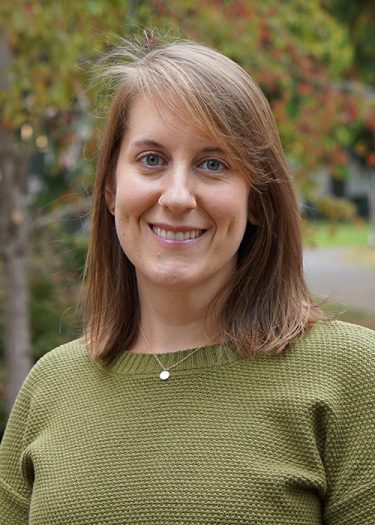 Kaitlin Benjamin, a graduate student in the Master of Public Health and RDN training program is the 2022 recipient of the Carrie Cheney Student Leadership Award.
The award was established in memory of Carrie Cheney, a former faculty member who was a leader and mentor for Nutritional Sciences Program students for many years. One student is selected for this annual award based on the nominations from their peers in recognition of demonstrated leadership.
Kaitlin's peers who nominated her highlight her passion for nutrition and weight-inclusive care, as well as her strong leadership qualities, generosity as a mentor with first-year students and her own cohort, and her fearlessness to speak up about weight bias and its role in the health care nutrition setting.
Her peers attribute Kaitlin to being instrumental in starting important conversations within the program. She brings new and nuanced perspectives on relevant dietetics topics or taking initiative to plan social events. Her drive to make an impact in the dietetics community and to take part in social justice issues, body liberation, and weight-inclusive care initiatives have inspired so many others to do the same.
Related: Read more about Kaitlin's work correlating eating competence and gender identity in this recent feature story
---
Joanne Lum
2022 Recipient of the Beverly Winter-Eben Student Service Award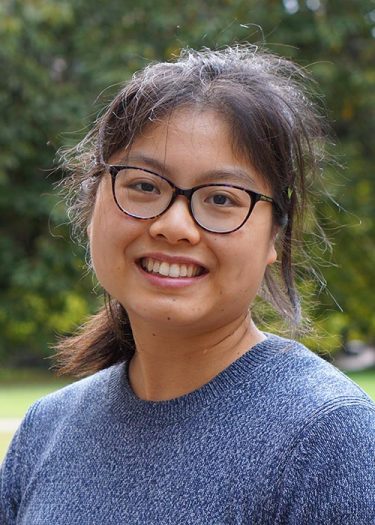 Joanne Lum, a student in the Master of Public Health and RDN training programs is the 2022 recipient of the Beverly Winter-Eben Student Service Award which recognizes students who contribute to the program through meaningful service done in a spirit of caring, concern and generosity.
The award was established in 2014 in memory of Bev Winter-Eben who served the program as the program manager for 20 years.
Joanne is a strong mentor, natural leader, and consistently rises to the occasion to provide leadership when needed.
She is a mentor to first year students in and outside the classroom, and her supportive nature in supporting classmates and faculty members makes her often the first person many turn to when seeking advice on class or teaching assistant work.
During the fall, when so many students struggled with using R software for the first time, Joanne was the R guru for the group. She graciously helped others and even helped troubleshoot R code. She was always willing to share her knowledge and offered help at all times of the day.
Those who nominated her say she is always exceptionally prepared and goes out of her way to support her classmates and teaching team members.
May 27, 2022