News & Events
Nutritional sciences students honored for excellence
Congratulations to Kayla Guzmán and Andrea Litzow, Nutritional Sciences Program students who were honored with 2023 School of Public Health (SPH) Excellence Awards, an annual recognition that spotlights exemplary faculty, staff and students. Winners were announced on Tuesday May 23.
This year's recipients in the Nutritional Sciences Program have demonstrated high academic achievement and have been inspirational among their peers, faculty mentors, staff, and all who have collaborated with them.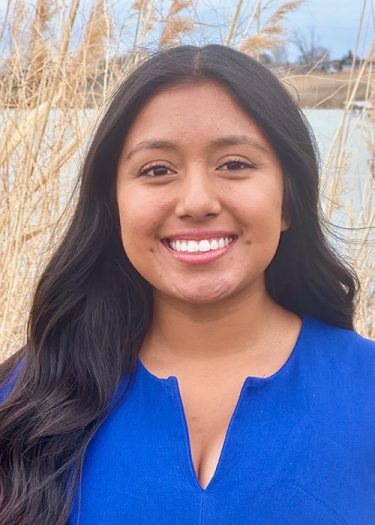 Kayla Guzmán
2023 Outstanding Undergraduate Student, Nutritional Sciences Program
Kayla Guzmán is a senior in the Food Systems, Nutrition, and Health Major and was awarded this year's Outstanding Undergraduate Student Award in the Nutritional Sciences Program.
Kayla, a first-generation college graduate, earned her UW degree in March 2023 with a major in Food Systems, Nutrition, and Health. Kayla grew up in a rural Eastern Washington community, where she saw firsthand how healthcare inequality affects underrepresented communities.
At UW, she delved into the complexities of health systems and participated in several internships that supported her studies of food systems' relationship to healthcare.
Kayla developed an excellent reputation at the UW Farm after her food security internship and has received very positive reviews from both Perry Acworth, UW farm manager, and Eli Wheat, a core faculty member in the major.
In the food systems capstone class this past winter, Kayla was a leader in their team project, facilitating communications with the community partners and actively involved in class discussions and learning opportunities
Kayla will continue her education this fall at the University of Michigan, where she will pursue an MPH in Health Behavior and Health Education and has a desire to affect positive change in her community by working towards ending healthcare inequality.
---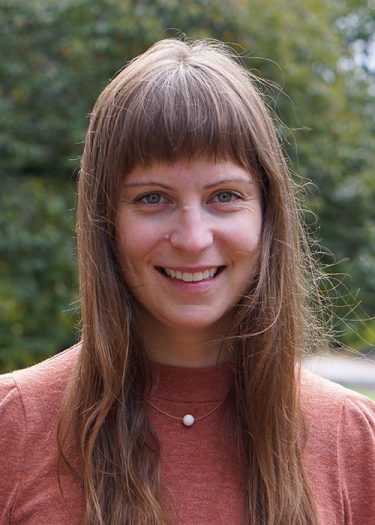 Andrea Litzow
2023 Outstanding Graduate Student, Nutritional Sciences Program
Andrea Litzow is a graduate student in the Master of Public Health and Registered Dietitian Nutritionist (RDN) training programs and was awarded this year's Outstanding Graduate Student Award for the Nutritional Sciences Program for her scholarly achievements, commitment to public health, and leadership.
Andrea came to UW to study public health nutrition because of her desire to work in food access and community health education. With dedication and determination in scholarship and practice, Andrea will have an impactful
career in policy work targeting nutrition and health outcomes.
Andrea has consistently demonstrated a high level of engagement with community partners.
For her capstone project, Andrea worked with Teen Feed to develop a policy brief aligned with the values and mission of Teen Feed to target the budgeting challenges seen by the organization. This is notable as it goes well beyond the expectations that were set out for the project, and she continued to work with Teen Feed after the quarter ended to deliver a high quality and value-add product.
"Andrea is passionate about public health and can always be counted on to view and approach cases through this lens," said one instructor who supported her nomination for this award. "She is both thoughtful and thorough in her approach and sets an incredibly high standard of quality for deliverables."
May 23, 2023