News & Events
Nutritional Sciences students honored with 2022 SPH Excellence Awards
Congratulations to Christina Gonzalez and Evelyn Morris, Nutritional Sciences Program students who were honored with 2022 School of Public Health (SPH) Excellence Awards, an annual recognition that spotlights exemplary faculty, staff and students. Winners were announced Thursday, May 26.
This year's recipients in the Nutritional Sciences Program have demonstrated high academic achievement and have been inspirational among their peers, faculty mentors, staff, and all who have collaborated with them.
Christina Gonazalez
2022 Outstanding Undergraduate Student, Nutritional Sciences Program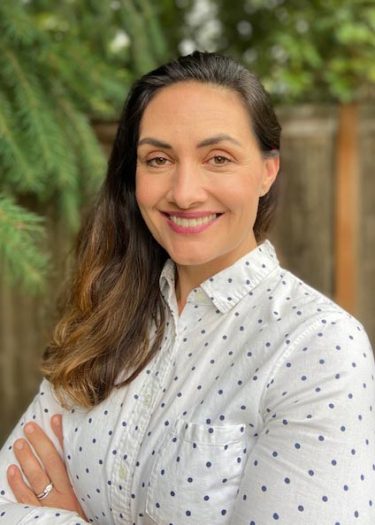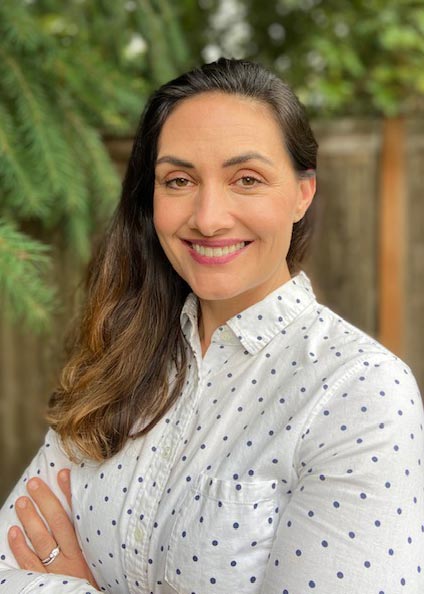 Christina Gonzalez is a senior in the Food Systems, Nutrition, and Health Major and was awarded this year's Outstanding Undergraduate Student Award in the Nutritional Sciences Program for her deep engagement with program material, leadership skills, and academic performance.
Christina is a standout student who is highly engaged in academics and is hard-working and committed to constant improvement. In class, she is an active participant ready with thoughtful questions and comments during class discussions, following guest speaker visits, and in her academic writing. She is always engaged, inquisitive, and prepared.
Christina, who is originally from Oregon and attended community college there and in Washington, was interested in attending the UW since moving to the Seattle area. Her background in the health and fitness industry and working individually with people who struggled with their relationship with food made Christina want to learn more about food behavior and food equity.
During her time in the major, Christina developed a new passion for farm worker rights and sustainable farming practices. We know she will affect positive change in her community by helping to strengthen the ties between the small farmer and urban farms and those facing food insecurity.
Read a recent profile featuring Christina
---
Evelyn Morris
2022 Outstanding Graduate Student, Nutritional Sciences Program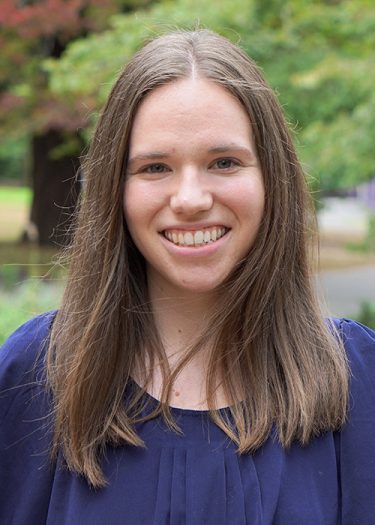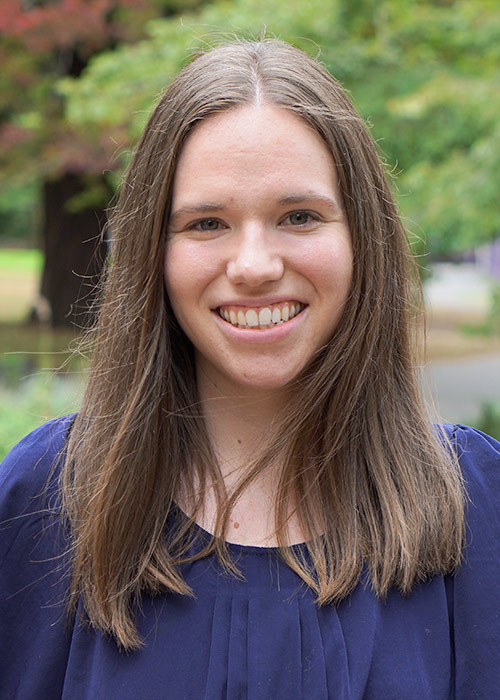 Evelyn Morris is a graduate student in the Master of Public Health and Registered Dietitian Nutritionist (RDN) training programs and was awarded this year's Outstanding Graduate Student Award for the Nutritional Sciences Program for her scholarly achievements, commitment to public health, and leadership.
Evelyn handles the demands of graduate work well and has great relationships with and is highly respected by her fellow students and professors, as well as our community partners.
She came to the University of Washington to study public health nutrition because of her commitment to further develop her nutrition education and counseling skills and add a new set of research skills.
Evelyn was instrumental in a research project assessing the effects of programmatic changes due to the COVID-19 pandemic on the Women, Infants, and Children (WIC) program in Washington State. Her contributions included learning to code to analyze qualitative data gathered by the team through focus groups and interviews, and she volunteered to co-present with the study's state WIC partner the study's preliminary findings to the National WIC Association.
While Evelyn completed her thesis, she represented the team by presenting to the Washington State Public Health Association. Her thesis manuscript was also peer-reviewed and accepted for publication in the Journal of the Academy for Nutrition and Dietetics.
Evelyn's dedication and determination in scholarship and practice as well as steadiness and appreciation for learning, Evelyn will have an impactful career in public health nutrition.
Read a recent profile on Evelyn Morris
May 27, 2022