News & Events
Nutritional Sciences faculty member listed among world's most highly cited researchers for 2018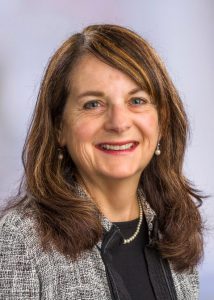 Dr. Marian Neuhouser, a core faculty member in the UW Nutritional Sciences Program has been recognized among the world's most highly cited researchers for 2018. Clarivate Analytics published their Highly Cited Researchers list which lists Neuhouser in the Social Sciences, general category.
Researchers were selected for their exceptional research performance, determined by production of multiple highly cited papers that rank in the top 1% by citations for their field and year in Web of Science. The list includes scientists and social scientists who have demonstrated significant influence through publication of multiple highly cited papers during the last decade.
Neuhouser is a nutritional epidemiologist and an affiliate professor in epidemiology in the UW School of Public Health. She is Program Head in the Cancer Prevention Program in the Public Health Sciences Division at Fred Hutch, and an alumna ('96) of the UW Nutritional Sciences Program.
January 10, 2019