News & Events
Nutrition students honored with 2021 SPH Excellence Awards
Congratulations to Jane Karumba and Lauren Sawyer, Nutritional Sciences Program students who were honored with 2021 School of Public Health Excellence Awards, an annual recognition that spotlights exemplary faculty, staff and students. Winners were announced Wednesday, June 2.
This year's NSP recipients have demonstrated high academic achievement and have been inspirational among their peers, faculty mentors, staff, and all who have collaborated with them.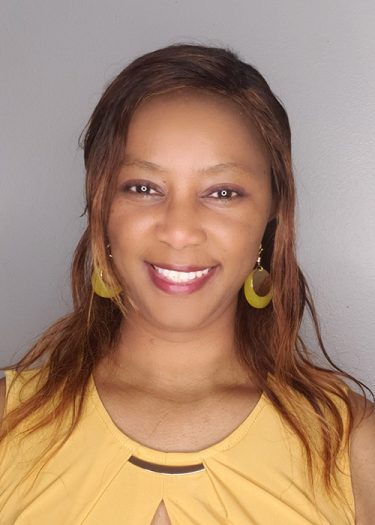 Jane Karumba
2021 Outstanding Undergraduate Student, Nutritional Sciences Program
Jane Karumba, a senior in the Food Systems, Nutrition, and Health Major was awarded this year's Outstanding Undergraduate Student Award for the Nutritional Sciences Program for her engagement, emerging leadership skills, and professional promise.
Karumba is a highly engaged student who is hard-working and committed to constant improvement. In class, she is an active participant ready with thoughtful questions and comments during class discussions, following guest speaker visits, and in her academic writing. She is always engaged, inquisitive, and prepared.
She is currently working with a team of her peers to partner with the Black Farmers Collective and Yes Farm to promote food justice and food sovereignty within Seattle.  She hopes to become a voice and advocate for nutrition, equality, health, and community wellness, and using her artistic background aims to promote creativity and participation amongst youth within the food system. Read more about 2021 Capstone Projects.
Born and raised in Kenya, Karumba is an immigrant, African-American, and also a mom to four children. From an early age, she formed a curiosity about food and nutrition that grew stronger when she became a mother.  Jane transferred to the UW after attending Everett Community College to pursue her long-desired goal of earning her bachelor's degree.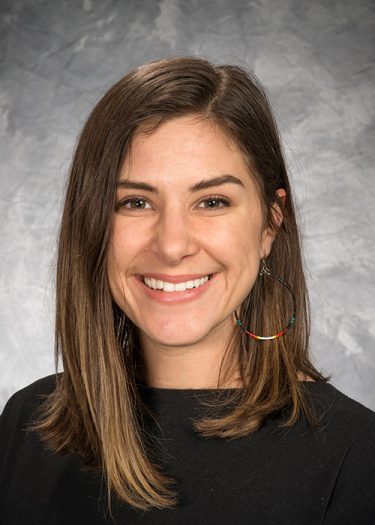 Lauren Sawyer
2021 Outstanding Graduate Student, Nutritional Sciences Program
Lauren Sawyer, an MPH and RDN training program student, was awarded this year's Outstanding Graduate Student Award for the Nutritional Sciences Program for her dedication, determination in scholarship and practice, and her admirable work ethic and problem-solving ability.
Lauren came to the UW to study public health nutrition because of her interest in food sovereignty, health equity, and the utilization of indigenous diets in chronic disease prevention. She has sought out multiple experiences while in her MPH program in order to broaden her skill set and to serve the broader community.
She has worked as a research assistant which included conducting an extensive literature review on the impacts of sugar sweetened beverage taxes, and spent hours teaching herself how to code using statistical software and teaching herself how to interpret the statistical models. Lauren's professional goals are to work in the areas of tribal health and food sovereignty using culturally relevant nutrition interventions as a tool for chronic disease prevention.
Lauren proactively forged new relationships with Tribal leaders to design a practicum project with the Northwest Tribal Epidemiology Center (NWTEC). She was specifically seeking opportunities to engage with food policy to promote community-led actions, and developed a food policy platform that centers on revitalizing intertribal food systems.
This project challenged her to consider the circumstances unique to the Northwest with regards to treaty rights, resource access, and current efforts to promote food sovereignty, and to apply this knowledge to develop a resource that could be useful to Northwest tribes.
"Lauren applied concepts and theories that she learned through her program, as well as the unique indigenous perspective that is needed when working in tribal communities," said Nora Frank-Buckner, MPH, the Food Sovereignty Director who served as Lauren's practicum preceptor.
"Her approach was community-focused and indigenous-led. She was excited for new opportunities to learn, listen, and share through different meetings and webinar opportunities through NPAIHB, ATNI, and other tribal partners and tribes."
Victoria Warren-Mears, PhD, RDN, FAND, the NWTEC Director was also involved in mentoring Lauren's practicum and commented, "It has been my true honor to mentor Lauren. She is an outstanding young woman, with a bright future in the nutrition field."
Lauren's thesis research examines the relationships within 13 Native communities between social support, diet quality, and glycemic control in the context of type 2 diabetes. She is currently completing a 10-week inpatient rotation at Harborview Medical Center where she is learning to provide acute clinical nutrition care for a broad spectrum of patients from throughout the Pacific Northwest, including the most vulnerable residents of King County. This summer she will complete rotations in a K-12 summer feeding program, with WIC, and in the outpatient clinical nutrition clinic.
Congratulations to our student award recipients!
June 2, 2021