News & Events
Nutr 390 explores film genre of food documentaries
If you've ever watched a food documentary, how can you know what is factual and based in science, or is presenting a subjective bias by the filmmaker?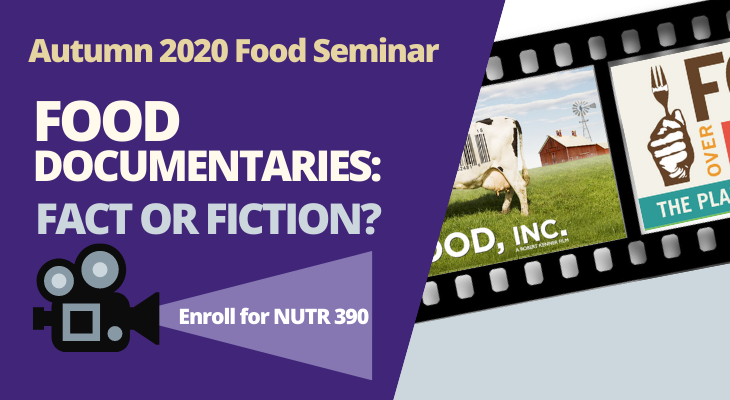 The Nutritional Sciences Program will offer a NUTR 390 Food Seminar course this autumn quarter, which will help you as a viewer learn how to examine nutrition information through a more informed and critical lens.
Learn how to critically evaluate several films and determine whether they are presenting accurate facts, peer-reviewed science, and practical solutions. Is the film a veiled marketing ploy to advance a specific agenda and presented with doomsday constructs, limited or anecdotal evidence, or pseudoscience?
The course, taught by Anne-Marie Gloster, who is a food science and culinary expert, also explores how food documentaries fit into public health discussions.
Course sessions will be offered asynchronously and all majors are welcome.
Check seat availability | Meet the Instructor
August 12, 2020