News & Events
Michelle Averill named interim director of UW Nutritional Sciences Program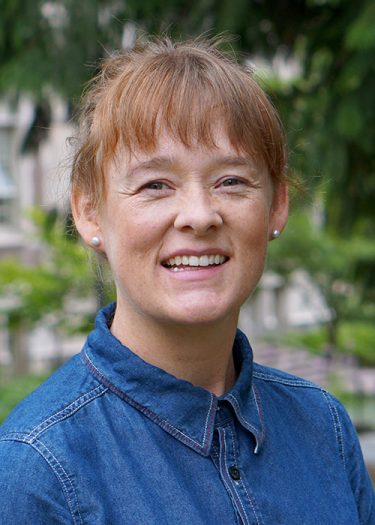 Dr. Michelle Averill has been named interim director of the University of the Nutritional Sciences Program (NSP) in the School of Public Health.
Averill currently serves as an associate teaching professor in environmental and occupational health sciences at the School and has served as the associate director of the Graduate Coordinated Program in Dietetics since 2020. 
Additionally, she serves as the School's representative for Interprofessional Education in the UW Health Sciences and on the Interprofessional Service-Learning Advisory Committee.
"I am thrilled to embrace the role of Interim Director for the Nutritional Sciences Program," said Averill. "I find immense inspiration in the dedication of my colleagues towards evidence-based teaching and research, addressing the most critical challenges in food systems, nutrition, and health."
Averill holds a PhD in Nutritional Sciences from the University of Washington and has been a core faculty member in the NSP Program since 2012.
She is a passionate supporter of students and their well-being, and lectures on the intersection of nutrition with chronic disease and critical illness. Her interests include understanding how we eat (eating competence) and the impacts of weight stigma.
"In the coming year, my goal is to sustain our current momentum and foster further growth, facilitating stability during this interim period. I am eager to work in collaboration with all members of our academic community, including faculty, staff, students, and alumni, to ensure our collective success."
Averill assumed her role as interim director on June 1, 2023, and the search for a permanent director of NSP will begin in Summer 2024.
---
Related: UW School of Public Health announcement highlighting leadership appointments for 2023-24.
August 21, 2023