News
Low-income Washington state households still struggling with food insecurity as pandemic protections end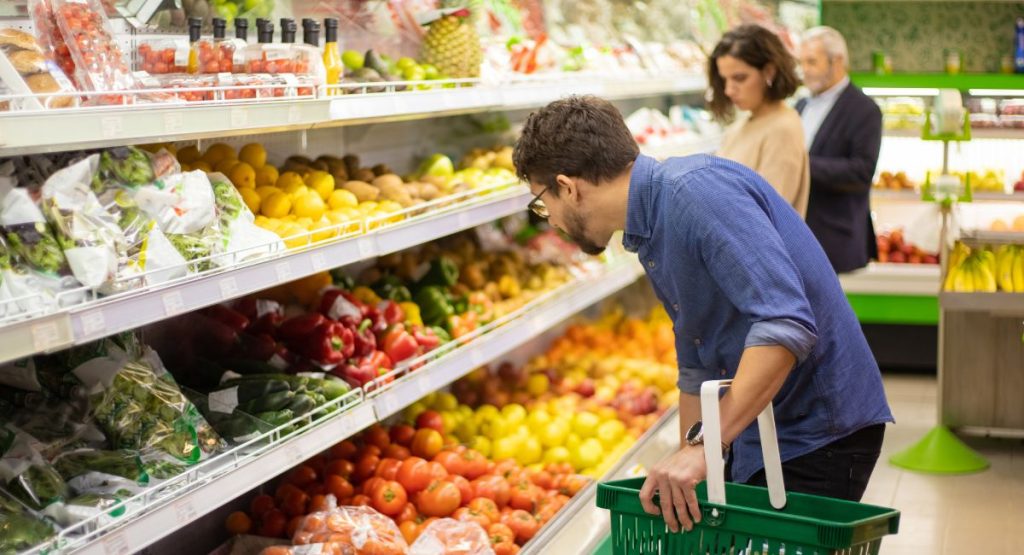 Affording food is such a challenge in Washington state that residents who experience food insecurity say their grocery bills are their biggest source of financial stress, more so than paying for rent or utilities.
That's one of the findings of a food survey of Washington residents from December 2022 to January 2023, run by researchers at the University of Washington School of Public Health and Washington State University. This survey is the fourth wave of the long-term WAFOOD survey that's been conducted during the pandemic to understand how Washingtonians are accessing food amidst COVID-19.
These most recent results show that while most people in the state have had to make changes in their grocery shopping habits amidst inflation and supply chain shortages, in particular, BIPOC residents, low-income residents, and households with children are struggling to afford food. At the heart of food affordability in the state is economic insecurity, researchers and community leaders say.
These findings come as pandemic-era boosts to the federal Supplemental Nutrition Assistance Program (SNAP) are set to expire at the end of February. This means that in March 2023, those who use SNAP benefits will lose access to those additional emergency funds each month.
"Inflation is being felt at many levels, and that just puts people who are already at risk at even greater risks as some of these COVID boosts and extensions come to an end," said Jennifer Otten, one of the leaders of the survey team and associate professor of food systems, nutrition, and health in the UW School of Public Health.
The survey included 5,052 responses from people representing every county in Washington state, with an oversampling of households who are lower income and accessing food assistance programs. About 41% of people surveyed have incomes of $35,000 or less and 71% have incomes of $75,000 or less. This was intentionally done so that researchers could provide feedback for food assistance programs on what people using their services most need.
Among the survey respondents, 49% experienced food insecurity in the past month and 55% used food assistance in the past month. Food insecurity was higher among respondents identifying as non-Hispanic Black (47% reported very low food security), Hispanic (34%), or another race/ethnicity (34%), which includes American Indian or Alaskan Native, Native Hawai'ian or other Pacific Islander, and self-described race/ethnicity identities.
Researchers found that not only are people having trouble affording food, but many are unable to afford healthy food, as people experiencing food insecurity changed where and what they ate. Washingtonians said that they could not afford as much produce and meat as they used to, and many respondents in households with food insecurity rated their general health and diets as poor or fair. Respondents seeking food assistance at food banks said they were likely to find healthy and familiar food options, while respondents seeking food assistance via newer mobile and delivery food programs that emerged during the pandemic said they only sometimes received healthy and familiar food options.
The USDA found that food prices increased by about 10% in 2022 and predicted that they will increase by an additional 7% in 2023.
"Food is so much more expensive now than pre-pandemic," Otten said. "Our survey found that almost everyone is trying to cope with these food price increases in some way. But households experiencing food insecurity reported having to engage in many more price coping strategies in order to make ends meet, making it harder for them to access the right kinds of foods for a healthy lifestyle."
Food insecurity was also greater among residents who rent or have other living arrangements as compared to residents who own homes. Of all households experiencing food insecurity, 77% reported they were either "not getting by" or "just barely getting by" and over half of households with food insecurity said price increases were "very stressful."
Hunger relief organizations have also been struggling to keep up with the demands. These organizations cannot run on donations alone, and have to purchase large quantities of food, meaning that inflation has also had a significant impact on them. One Washington state food bank Otten spoke to reported that some infant foods were eight times more expensive for them to purchase than they were before the pandemic.
After a brief period of stability over the summer of 2022, food banks and other hunger relief organizations began seeing demand ramp up again last fall, said Katie Rains, food policy advisor at the Washington State Department of Agriculture (WSDA). Because groceries were becoming so expensive, the number of people seeking food at organizations like food banks began to meet or surpass the number of people accessing these services in the first few months of the pandemic.
That's why WSDA helped fund and support the creation of this latest WAFOOD survey, so that the agency and partners in hunger relief across the state could help understand this increased need and better inform policymakers on how inflation and reduction of COVID-19 benefits were colliding to impact food affordability.
"The overall emergency food supply is down and the need is up," Rains said. "That paired with what is being referred to as a hunger cliff next week when those additional SNAP benefits go away, is quite alarming. I think it's going to take a lot of leaning in at every level of community and government to make sure our neighbors have food on the table."
SNAP was the most commonly used food-assistance resource, the survey found, followed by food banks. With the end of the SNAP benefits, Washington state's lowest-income households will experience a roughly $96 million drop in monthly grocery aid, Rains said.
The Washington state legislature is currently considering several bills that could assist residents with food affordability, including one that would provide millions in support of food banks and senior meal programs and another that would give access to universal school meals for students. California and Maine are the only two other states that currently provide free meals for all students.
While these measures are important to addressing food insecurity, the state — and nation — has yet to address the crucial issue at the root of food insecurity, researchers and community leaders say.
"Ultimately, economic insecurity is the primary driver of food insecurity," Otten said. "Many pandemic-relief measures, such as eviction moratoriums and stimulus payments, have ended, and SNAP boosts are ending at the end of this month. And yet food prices and other financial pressures keep mounting. We need to keep working upstream on helping to improve economic security."
Supporting the work of hunger relief organizations must work hand in hand with fighting poverty in order to give people short-term and long-term access to healthy and culturally relevant food, Rains said.
"Fighting hunger doesn't end poverty," Rains said. "This is what we do to offer the most meaningful humanitarian response, while building local food system resilience, but it is absolutely critical that it works alongside poverty reduction policies and measures both in our state and federally."
The first survey in this series was conducted in the summer of 2020, the second from December 2020 to January 2021, and the third from July to August 2021. These current results from the fourth survey take a cross-sectional look, meaning that they capture people at a point of time. The WAFOOD surveys also have a subset of respondents who have taken the survey at two or more time points, and the team will be presenting longitudinal findings in the coming months.
By Kate Stringer
Reposted with permission. This post was originally published by the UW School of Public Health on February 22, 2023.
---
The WAFOOD survey is a joint effort between the University of Washington and Washington State University. The WAFOOD4 team comprises Jennifer J. Otten, associate professor, Nutritional Sciences Program (NSP) and the Department of Environmental & Occupational Health Sciences (DEOHS) at the UW School of Public Health (UWSPH); Marie L. Spiker, assistant professor, NSP, Epidemiology, and DEOHS at UWSPH; Jane Dai, Ph.D. student, Health Systems and Population Health at UWSPH; Ashley S. Tseng, Ph.D. candidate, Epidemiology at UWSPH; James H. Buszkiewicz, research investigator, Epidemiology at University of Michigan SPH; Shawna Beese, assistant professor of Rural Health Promotion at WSU Health Sciences; Sarah M. Collier, assistant professor, NSP and DEOHS at UWSPH; Alan Ismach, research coordinator, DEOHS at UWSPH.
For more information, contact Jennifer Otten at jotten@uw.edu
February 23, 2023