News & Events
Join the UW Food Systems Walking Tour October 1
Join representatives from the Food Systems, Nutrition, and Health Major for a guided tour of campus to explore the University of Washington's food system, an activity sponsored by UW Nutritional Sciences Program as part of the 2021 Autumn Dawg Daze events.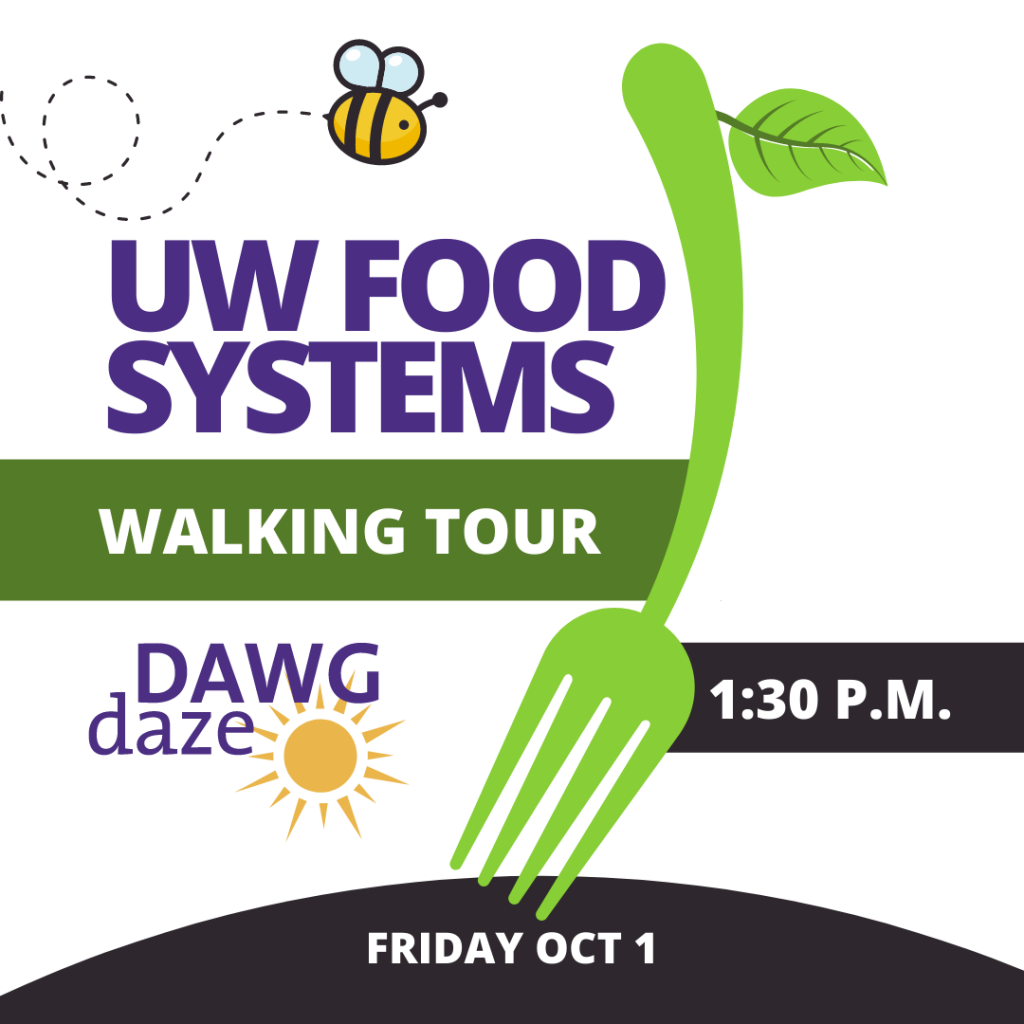 The tour will make stops at the Medicinal Herb Garden, outside the UW Food Pantry, and at the Mercer Court UW Farm site.
Topics will include food resources, how the food system impacts nutrition and health outcomes, how we might increase sustainability, resilience, and equity across the food system, and tackling issues of food security, food justice, and food sovereignty.
Where to Meet Guides
Meet and depart from Southwest corner of Raitt Hall (between Raitt and Savery Halls).
Planning to join us?
It's encouraged to RSVP in advance. (Note: You will need to be logged into your @uw.edu account to access the RSVP survey.)
All event attendees, staff, and volunteers are required to follow the UW Vaccination Policy and the UW Face Covering Policy, and to self monitor for COVID-19 symptoms. You may view all policies on the First Year Programs website.
September 27, 2021